Diagram Information and Instructions|Page 8 >
Eurovan L5-2369cc 2.4L DSL SOHC (AAB) Can (1993)
Relays and Modules
Relays and Modules - Brakes and Traction Control
Brake Fluid Pump Relay
Component Information
Diagrams
Diagram Information and Instructions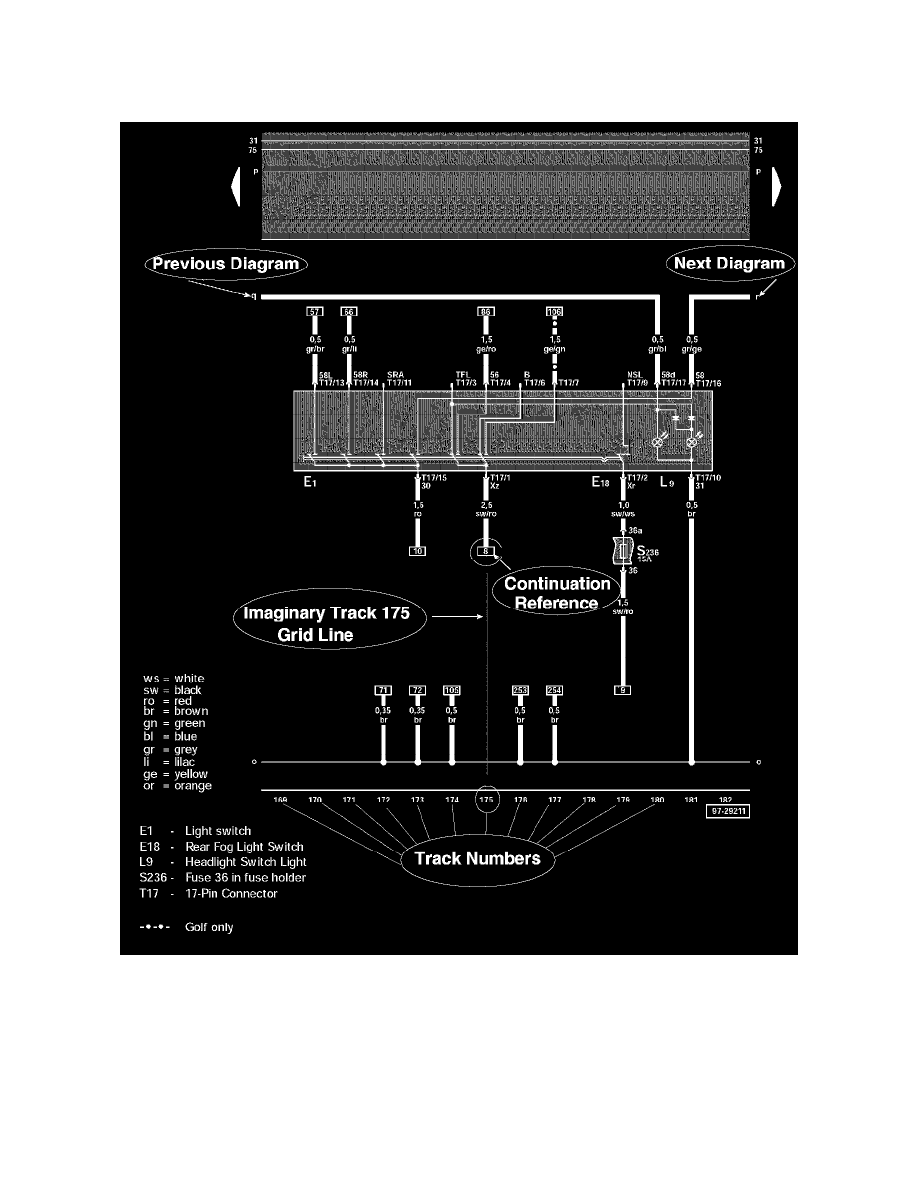 Brake Fluid Pump Relay: Diagram Information and Instructions
How To Use Track Diagrams
WHAT ARE TRACKS?
Tracks are navigational aids, like the grid lines on a map, but they are invisible on the diagrams. They are only identified by numbers at the bottom of the
diagram.
The diagram wires/circuits are laid out over these imaginary vertical lines, and each diagram is identified by the range of tracks it is laid over, not by the
diagram's contents (i.e. Track 1-14, Track 15-28, and so on).
HOW DO THE WIRES/CIRCUITS WORK WITH THE TRACKS?
Relays and Modules
Relays and Modules - Brakes and Traction Control
Brake Fluid Pump Relay
Component Information
Diagrams
Diagram Information and Instructions
Diagram Information and Instructions|Page 8 >