< PREV PAGE
NEXT PAGE >
Golf L4-2.0L (AZG) (2004)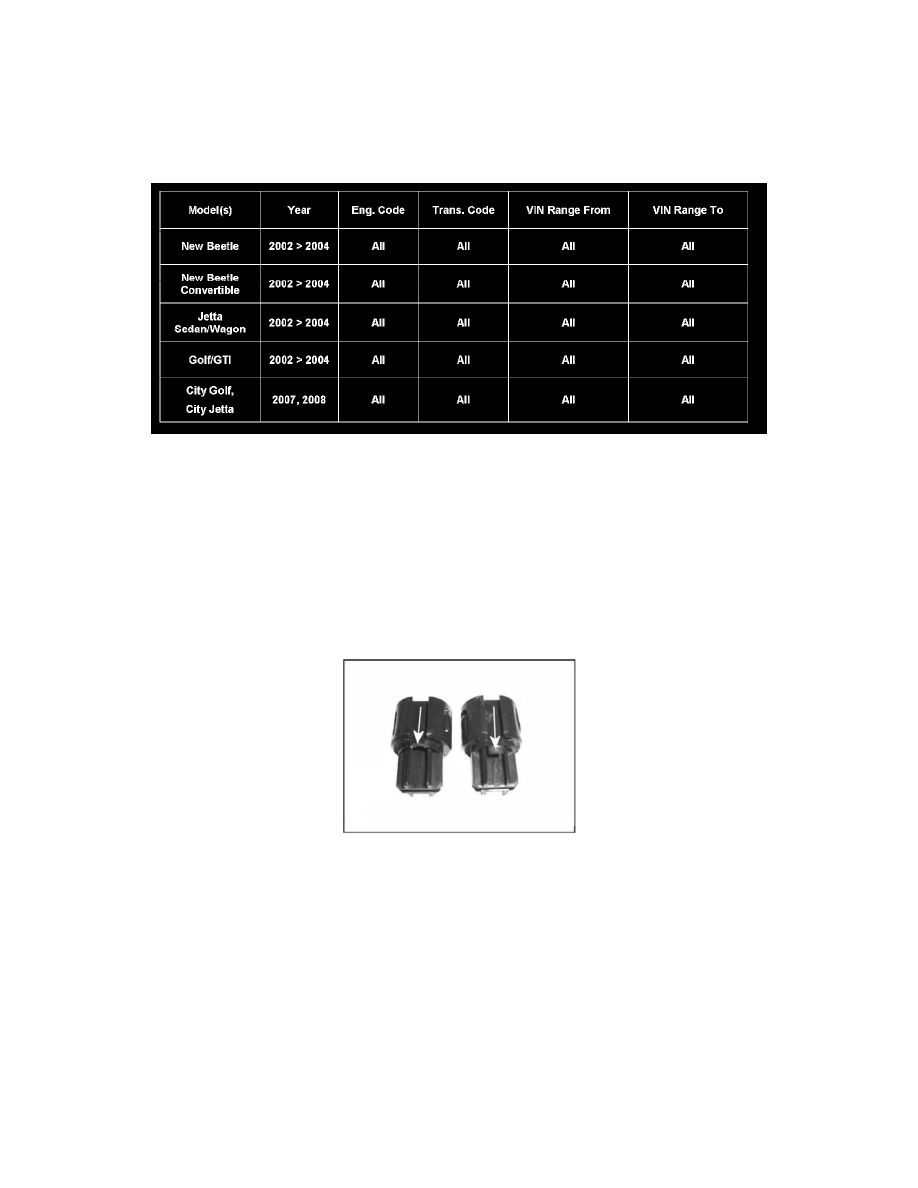 Air Door Actuator / Motor: Customer Interest
A/C - Temperature Output Control Cannot Be Adjusted
85 07 01 
May 24, 2007
2012432, Supersedes Technical Bulletin Group 85 number 06-02 dated Jul. 14, 2006 due to addition of City Golf, City Jetta Models.
Affected Vehicles
Condition
HVAC, Temperature Output Control Cannot be Adjusted
Customer states cannot adjust temperature and/or A/C is not cold.
Technical Background
The blend door control lever moves freely, but the blend door does not operate.
A bushing that fits on the lever may have a broken tab/clip, -arrows-, as shown.
This tab/clip may cause the bushing to fall out of the fresh air housing which can result in the door becoming inoperative and result in undesired air
temperature.
Production Solution
No production change required.
Service
Tip:
In the past the entire fresh air housing was replaced because the bushing was not available as a separate part.
The bushing can be accessed from under the center console.
< PREV PAGE
NEXT PAGE >