< PREV PAGE
NEXT PAGE >
Golf L4-2.0L (AZG) (2004)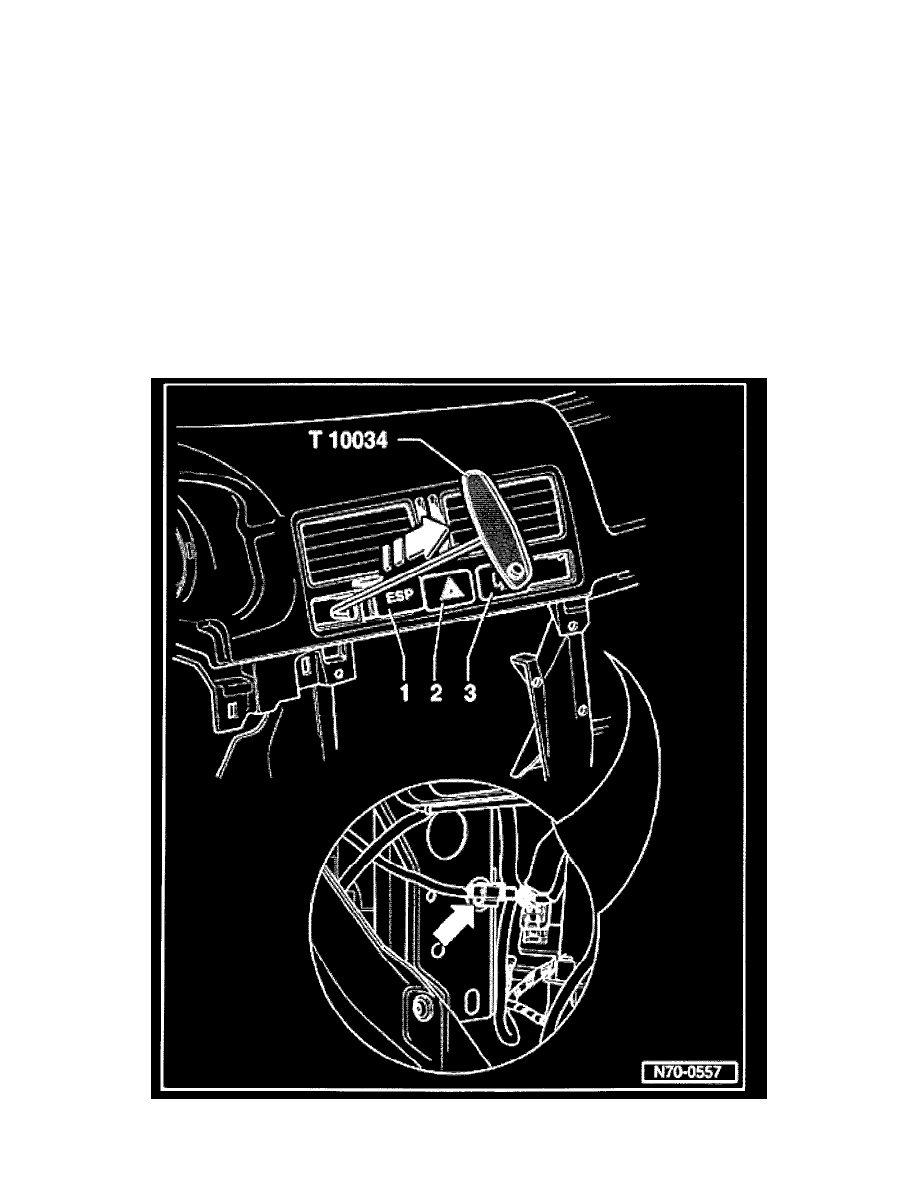 Heated Glass Element Switch: Service and Repair
Switches In Instrument Panel, Removing And Installing
Switches consists of a switch housing and trim plate with relevant symbol. The trim plate is clipped onto the switch housing. If the trim is released
instead of the switch during removal, the trim must be re-clipped onto the switch housing afterwards.
Remove switches with connected wiring from instrument panel opening prior to disconnecting electrical connection on rear of switch.
If necessary, temporarily remove switch to the left of of the switch to be removed/replaced to allow sufficient access to the wiring.
NOTE:  Switch blank-out covers (where applicable) are removed in the same manner as switches.
CAUTION!
-
Be careful not to damage instrument panel when removing switch. Protect trim in area of switch with adhesive tape before removing
switch.
-
Do Not pry out switches from the side. Only pull out from the top.
Rear Window Defogger Switch -E15-, Emergency Flasher Switch -E3- And ASR/ESP Switch, Removing And Installing
Removal and installation is the same for all switches.
< PREV PAGE
NEXT PAGE >