< PREV PAGE
NEXT PAGE >
Golf III L4-1984cc 2.0L SOHC (1993)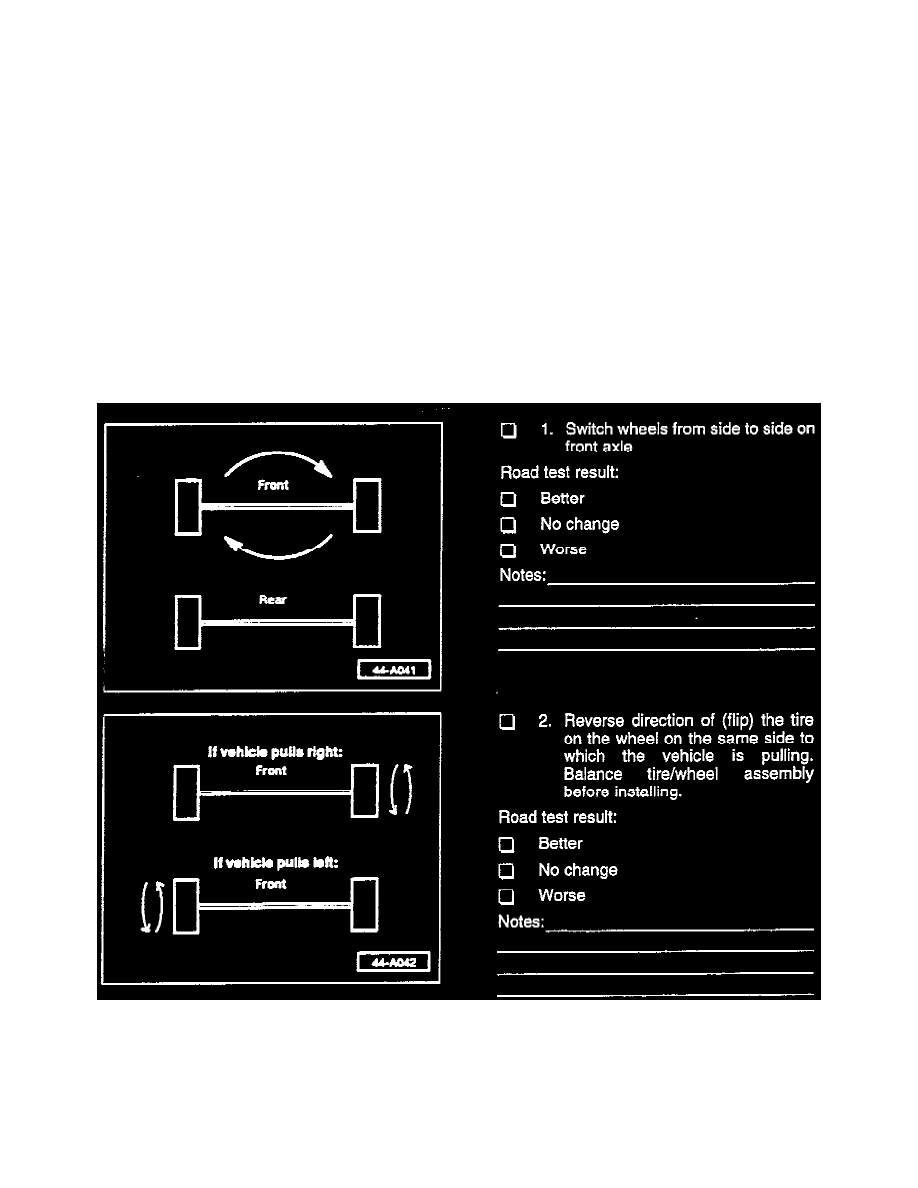 Alignment: All Technical Service Bulletins
Tires/Suspension - Vehicle Pulls to one side
Group: 44
Number: 94-01
Date: August 1, 1994
Subject: Vehicle Pulls/Drifts to one side
Model(s): All.  All m.y.
Condition
Vehicle pulls/drifts to one side.
Production
No change
Service
Tire rotation
Perform tire/wheel rotation in numerical sequence starting with step 1. Refer to illustration in each step and follow all directions.
Always properly torque wheel lug bolts when reinstalling tire/wheel assembly.
Test drive vehicle after each step and continue performing rotation steps until pulling is eliminated or until no further improvement is obtained.
Make a copy of the attached form and record the results of each step to help track your progress through the procedure.
< PREV PAGE
NEXT PAGE >