< PREV PAGE
NEXT PAGE >
Golf III L4-1984cc 2.0L SOHC (1993)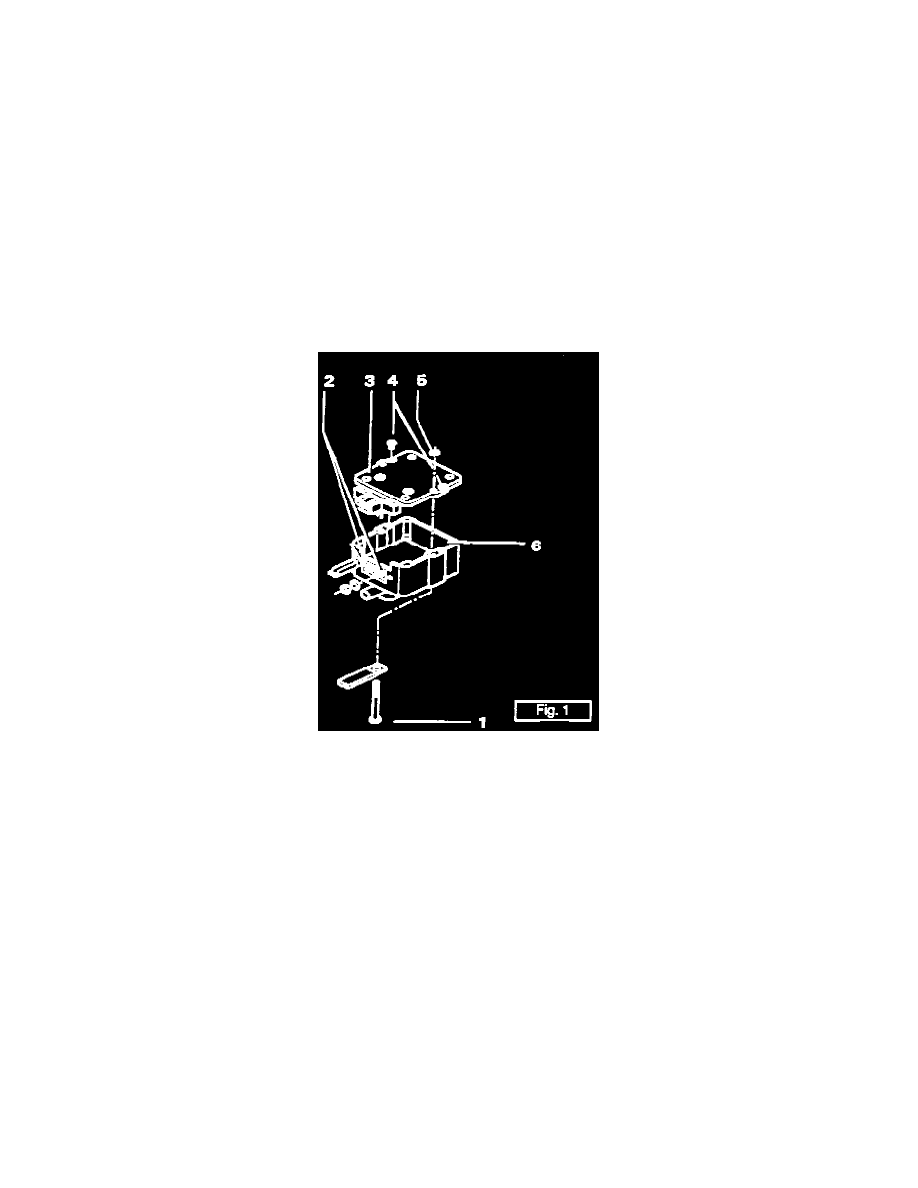 Electronic Spark Control Module: Technical Service Bulletins
Power Output Stage - Replacement
GROUP: 28
NUMBER: 95-02
DATE: Apr. 13, 1995
SUBJECT: 
Power Output Stage, Replacement
MODEL(s): 
Golf, Jetta, Cabrio 2.0L (ABA) m.y. 1993
File this Technical Bulletin in Repair Manual No.: W42 011 294 106
Condition
Installation of a new Power Output Stage -3- to the Ignition Coil -6- causes screws, item -4- to extend beyond the mounting surface of the Power Output
Stage recess for these screws.
This prevents the Output Stage mounting surface from coming in full contact with the fire wall. The fire wall acts as a heat sink which helps dissipate the
heat from the Power Output Stage.
Service
To replace the Power Output Stage perform the following:
-
Remove 2 screws -1- and remove ignition coil assembly from fire wall.
-
Loosen nuts -2- located at terminals 1 and 15 (marked on transformer).
-
Remove 2 screws -4- and discard.
-
Remove Power Output Stage.
-
Assemble new Power Output Stage to Transformer. Secure by tightening nuts -2-.
-
Secure ignition coil/Power Output Stage assembly to fire wall using 2 screws -1-.
For warranty claims use: 
< PREV PAGE
NEXT PAGE >