< PREV PAGE
NEXT PAGE >
Golf III L4-1984cc 2.0L SOHC (1993)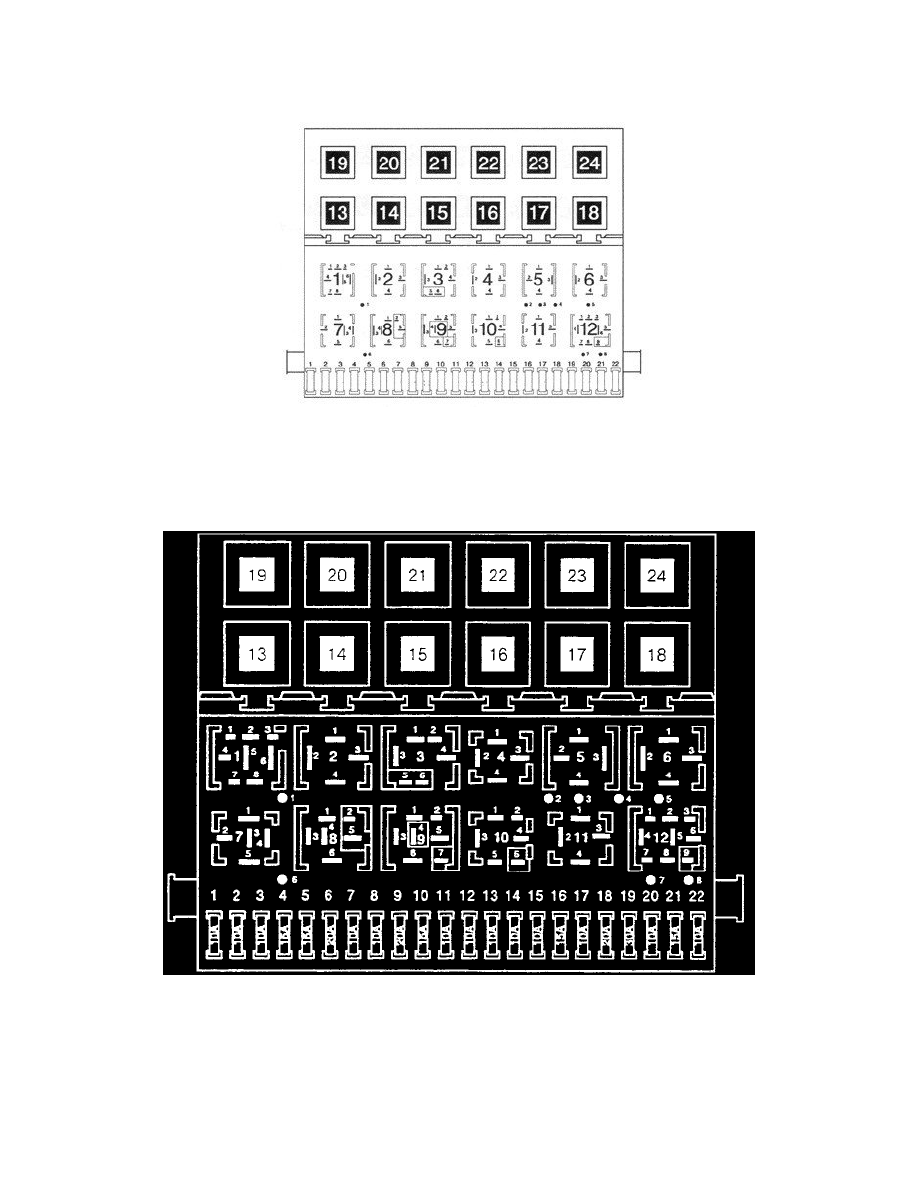 Relay Box: Component Locations
Relay Box
 Relay Locations
 
Located under left side of dash. For access on cars with knee bolsters, it will be necessary to remove bolster.
Relay Positions on Relay Panels
Relay Location On Fuse/relay Panel
Important!
Obtain radio security code and disconnect battery ground strap before working on electrical system.
NOTE:  
-
Relay and fuse location may not match those shown below depending on vehicle accessories and optional equipment. See appropriate wiring
diagrams.
< PREV PAGE
NEXT PAGE >