< PREV PAGE
NEXT PAGE >
Golf III L4-1984cc 2.0L SOHC (1993)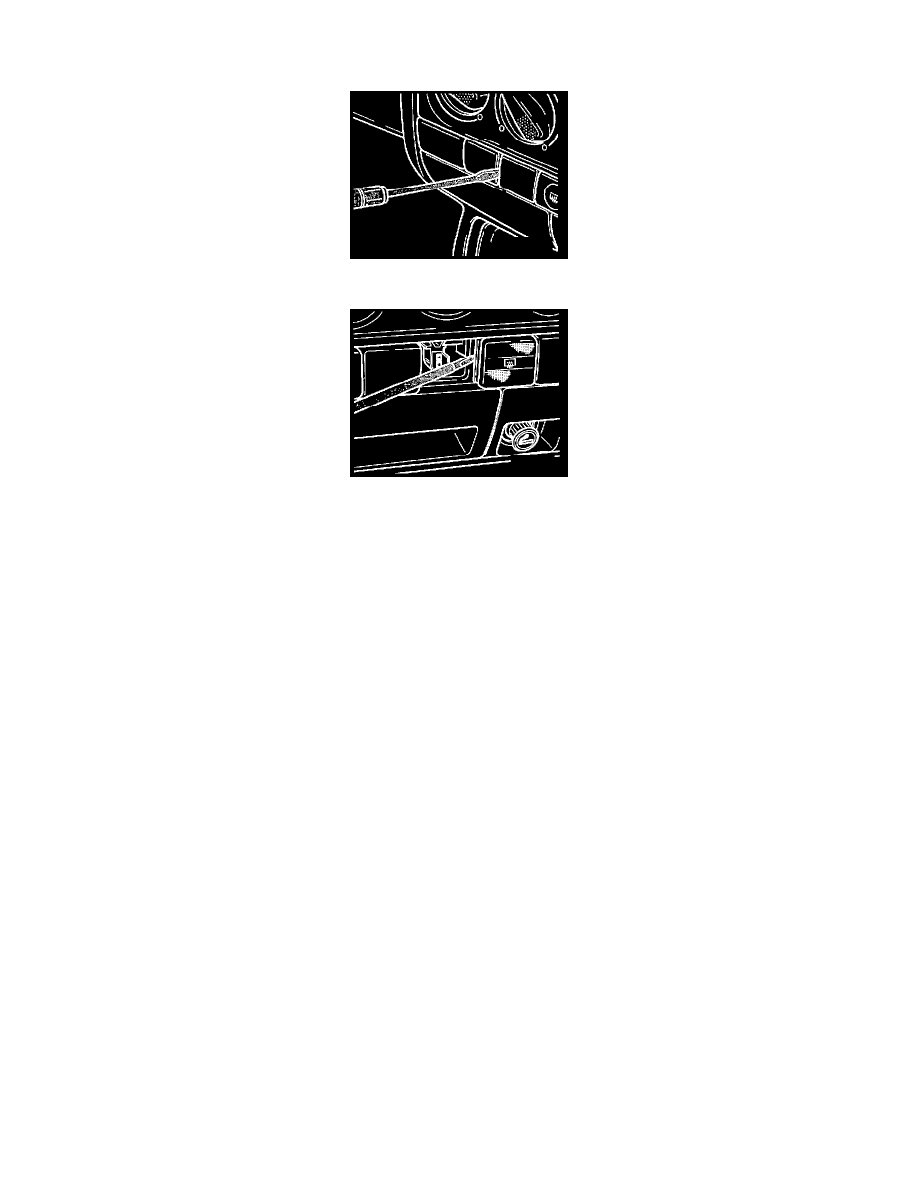 Heated Glass Element Switch: Service and Repair
Removing:
-
Use screwdriver to carefully pry off cover plate located above ashtray (cover for data link connector, up to 07.93).
-
Insert screwdriver between switch housing and instrument panel. Carefully pry switch from instrument panel.
-
Remove switch connector.
Installing:
-
Install switch connector
-
Press switch into instrument panel until fully seated, and install cover plate.
< PREV PAGE
NEXT PAGE >