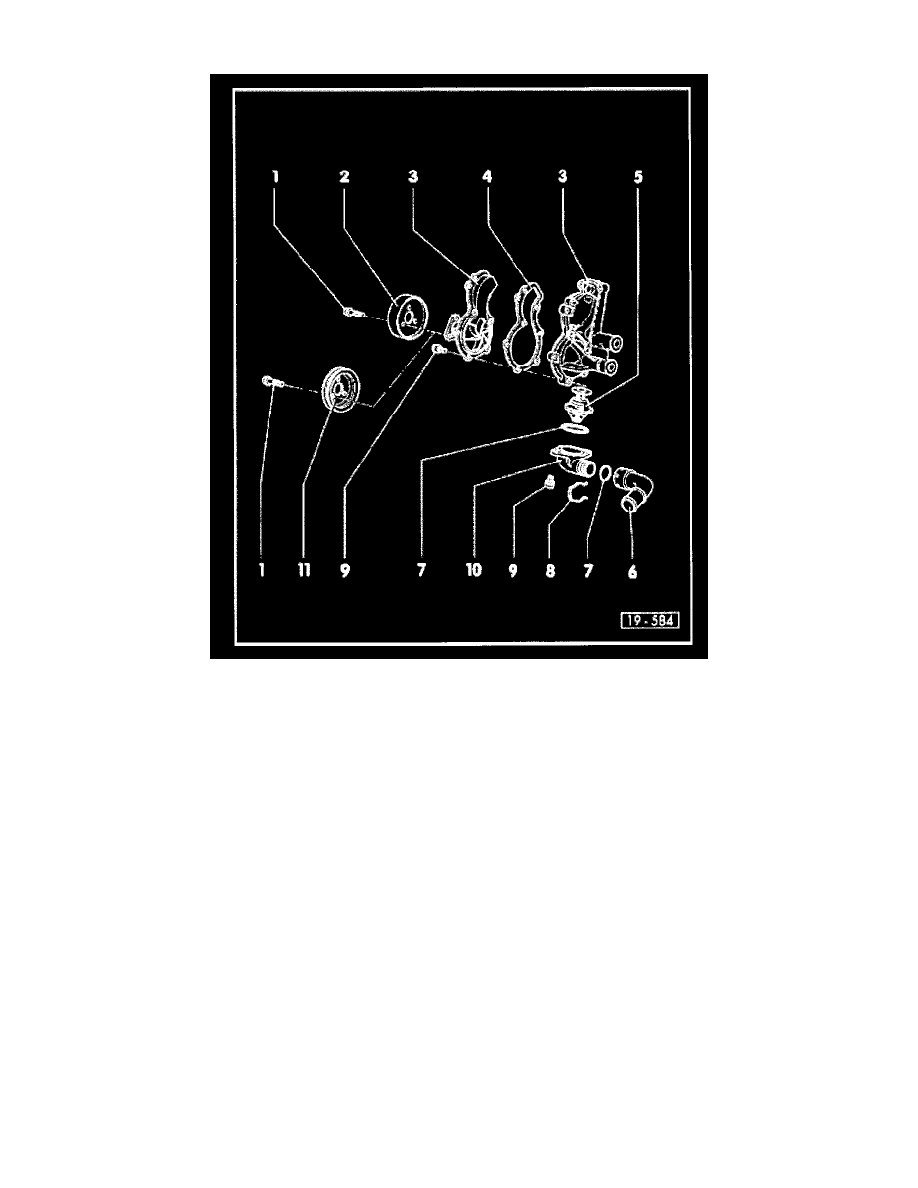 Thermostat: Service and Repair
Component Legend 
1
Bolt
2
Pulley
3
Engine Coolant Pump (Water Pump)
4
Gasket
5
Coolant Thermostat
6
Elbow Connection
7
O-ring
8
Retaining Clip
9
Bolt
10
Thermostat Flange
11
Pulley
 
NOTE:  During removal and installation procedures, refer to the component location illustration above and component notes below.
COMPONENT NOTES 
Bolt (1) 
-
Tighten to: 25 Nm (18 ft. lbs.). 
Pulley (2) 
-
Ribbed Drive Belt version.
Engine Coolant Pump (Water Pump) (3) 
-
Check shaft for ease of movement.
Gasket (4) 
-
Always replace.