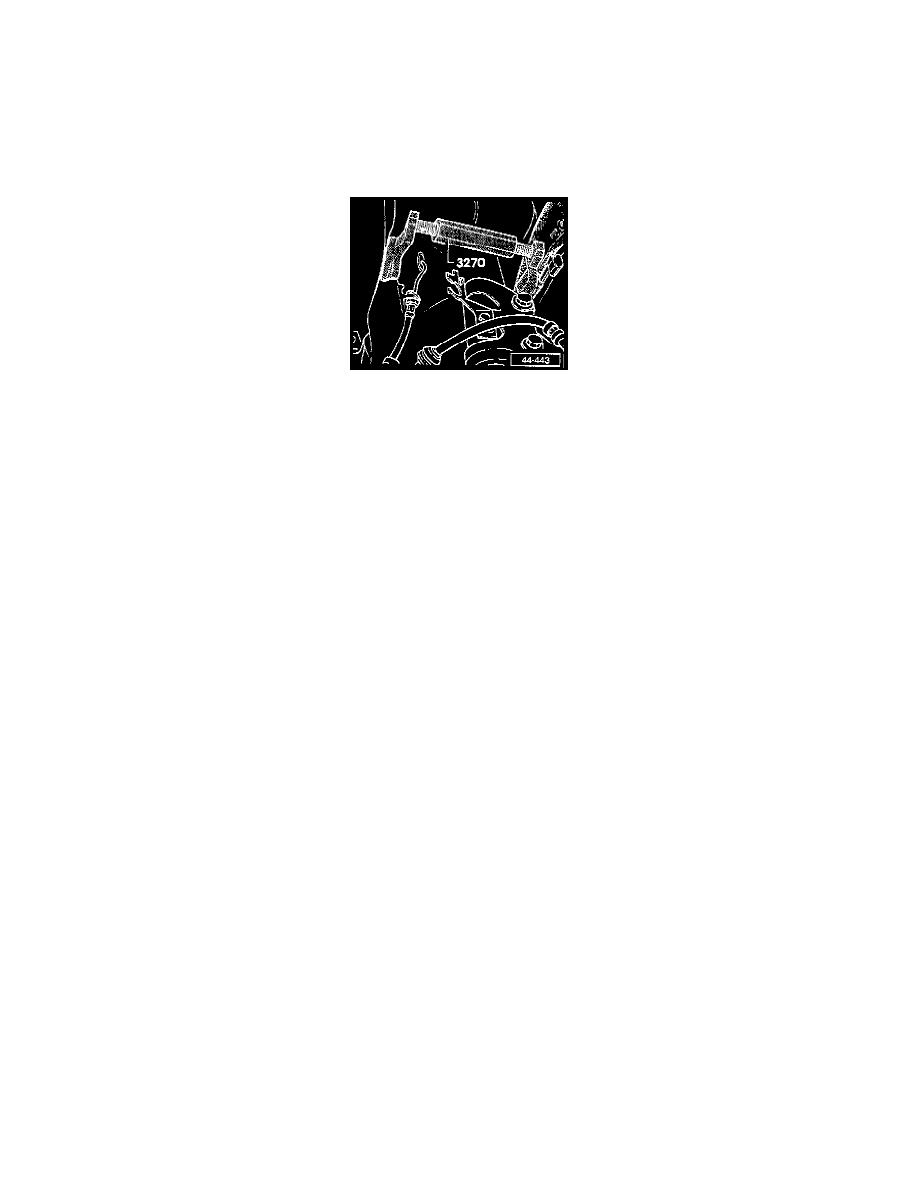 Alignment: Service and Repair
Adjusting
Front
FRONT WHEEL CAMBER, ADJUSTING
NOTE:  For this procedure, use the tools shown in the following illustration or their equivalents.
-
Install tool and tension slightly.
-
Loosen bolts connecting suspension strut to wheel bearing housing.
-
Set camber to specification by turning tool spindle.
-
Tighten suspension strut/wheel bearing housing bolts.
-
Check camber adjustment and repeat procedure if necessary.
TOE
-
Adjust total toe on right tie rod only, set left left tie rod to length.
Rear
The rear suspension is not adjustable.