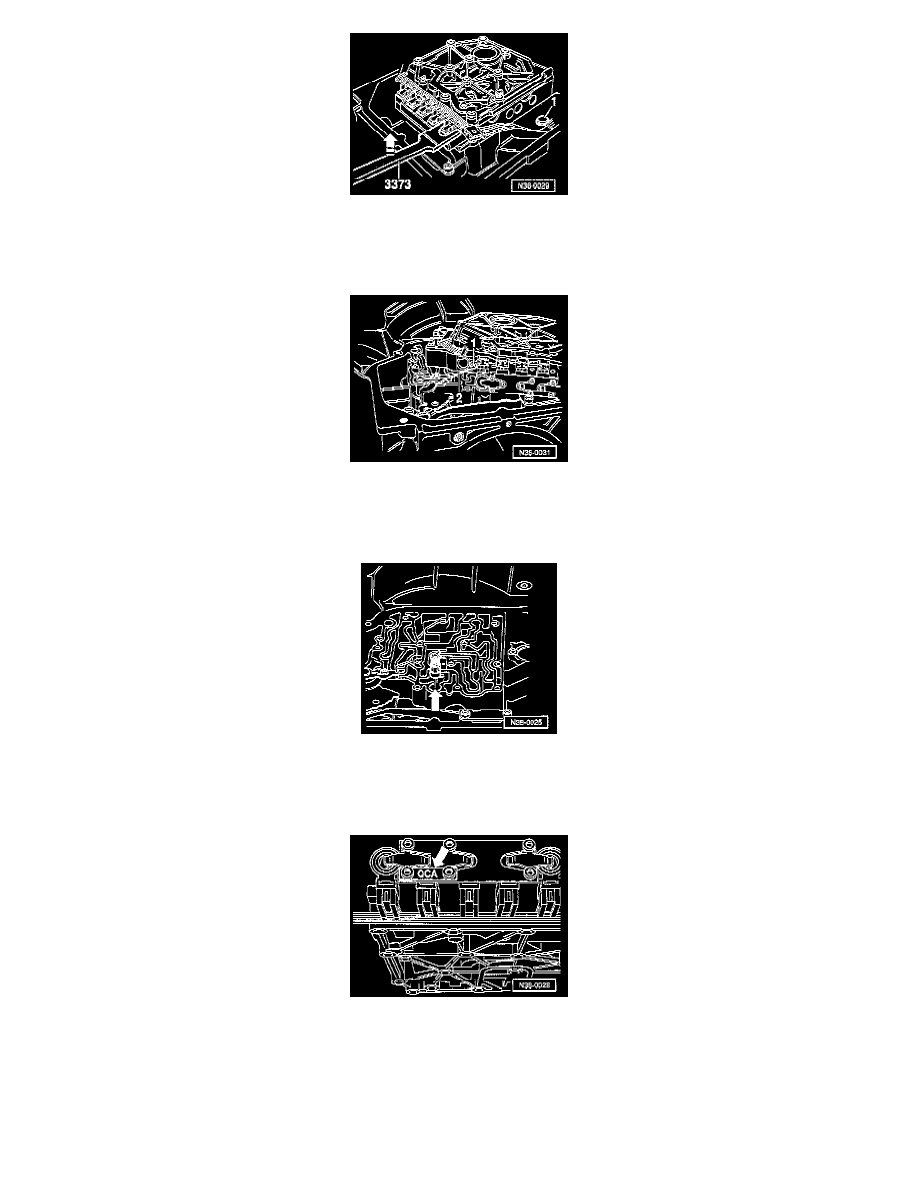 Fig. 3 Conductor strip, removing
-
Place 3373 onto stop under solenoid valve plug.
-
Pull plug off with 3373 in direction of arrow.
-
Remove bolt-1-.
Fig. 4 Valve body, removing and unhooking operating rod
-
When removing the valve body the manual selector valve -1- remains in valve body.
-
Pull manual selector valve out until it is just possible to unhook operating rod -2-.
-
Secure manual selector valve so that it cannot fall out.
Fig. 5 Sealing plug, installing
-
Pull sealing plug out of housing before removing and installing free wheel or sealing plug and O-ring will be damaged.
-
Install Wrings to sealing plug.
-
Install sealing plug in hole in transmission housing -arrow-.
Fig. 6 Valve body, identification
-
Code letters are stamped on a metal tab. Metal tab must remain on valve body.
-
Allocation of valve body's/transmissions. See: Transmission and Drivetrain/Automatic Transmission/Transaxle/Application and ID