< PREV PAGE
NEXT PAGE >
Jetta L4-1781cc 1.8L SOHC (ACC) Can (1995)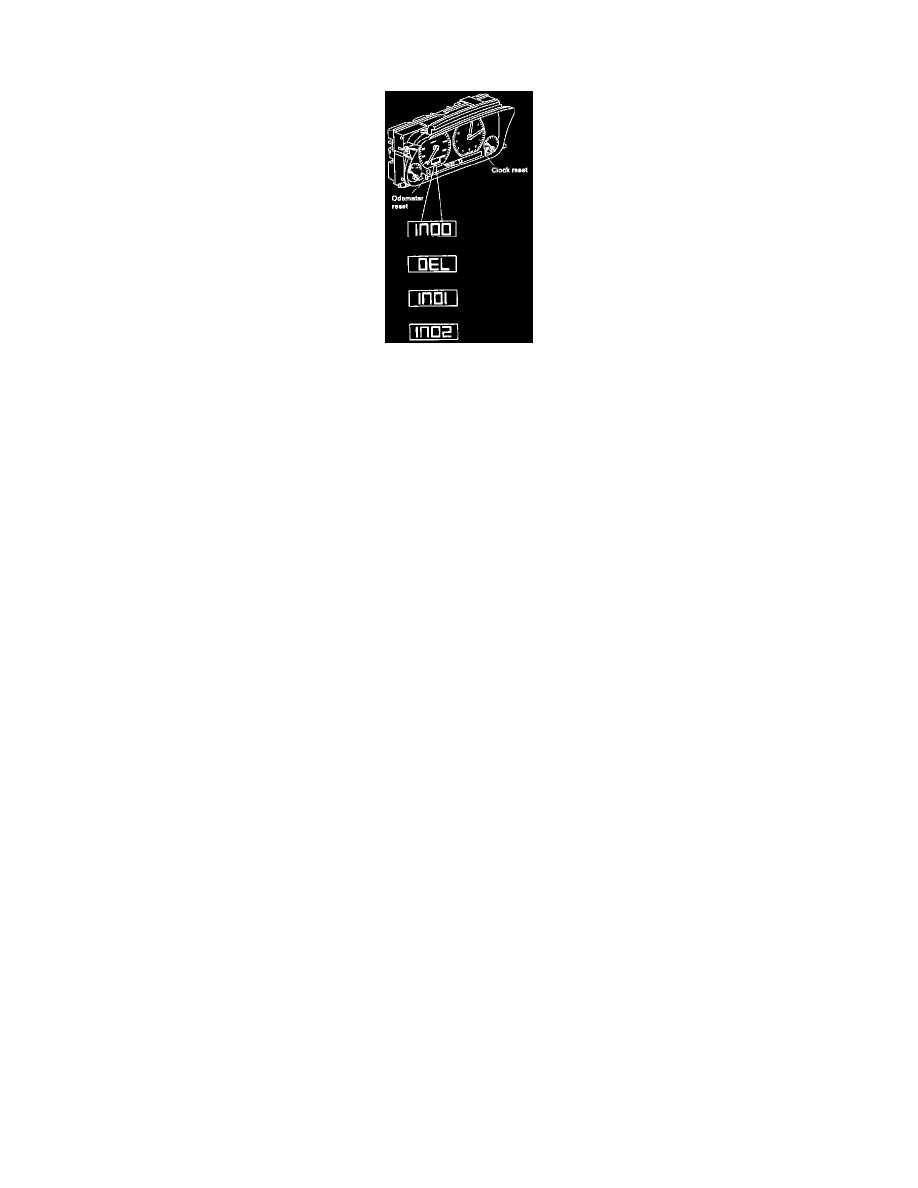 Maintenance Required Lamp/Indicator: Description and Operation
The Service Reminder Indicator (SRI) -F27- is used on all Golf, GTI, Jetta and Cabrio vehicles to indicate when vehicle service is necessary.
The SRI appears in the odometer display window below the speedometer. When the ignition is switched on, one of the following displays will appear
for approx. three seconds indicating the service required:
-
IN 00 - No service necessary
-
OEL - 7500 mile (12,000 km) or 6-month engine oil change
-
IN 01 15,000 mile (24,000 km) or 12-month maintenance (inspection service)
-
IN 02 - 30,000 mile (48,000 km) or 24-month maintenance (inspection service)
After a service has been performed on the vehicle, each affected display must be reset individually. For example, if the 30,000 mile maintenance has
just been completed, the OEL, IN 01 and IN 02 displays must be reset. See: Service and Repair 
The SRI uses a hard permanent-type memory and will not be erased if the battery is disconnected.
< PREV PAGE
NEXT PAGE >