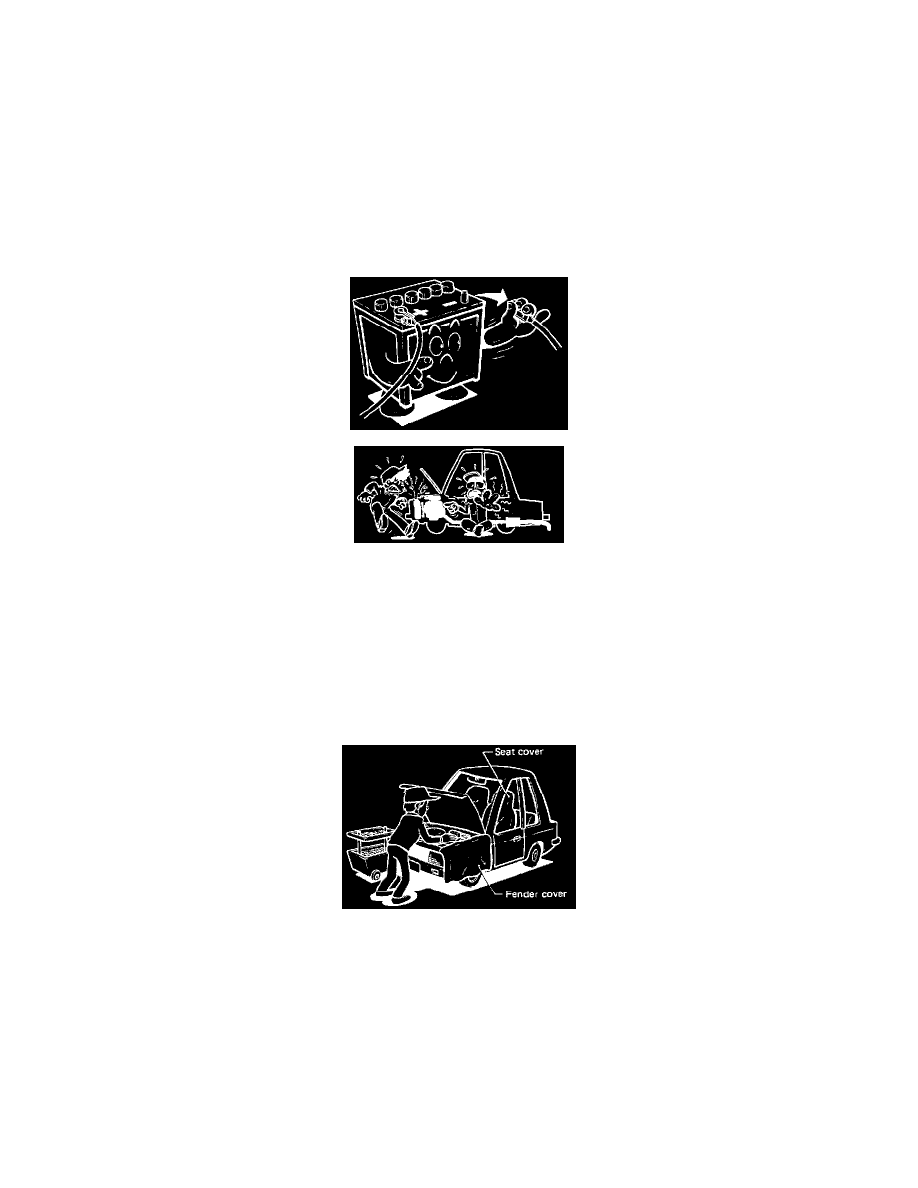 performance symptoms.
Remove the valve cover and inspect the valve clearances. A valve which is bent will be stuck in the open position or will have an excessively
larger clearance.
Perform a compression check or a cylinder leak down check. Cylinders with bent valves will have very low compression (<50.0 psi) and will not
hold pressure.
If valve damage is detected the cylinder head will have to be removed and the damaged valves replaced. Also inspect top of the pistons for
damage.
Initial Preparations
INITIAL PREPARATIONS
Disconnect Battery
When working near or around the crankshaft/camshaft pulleys, accidentally engaging the starter can result in serious personal injury and major
engine damage.
The negative battery terminal should be disconnected prior to commencing work and should not be reconnected until the timing belt is
re-installed and the engine is ready to start.
Remove Front Tire
Access to lower timing belt components can be gained by removing the associated front tire (or turning the wheels fully outward) and working
through the wheel well.
Fender Covers
Fender covers will prevent damage to the vehicles finish while performing the job.
Positioning Crankshaft to Number 1 TDC
POSITIONING CRANKSHAFT TO #1 TDC, Compression
NOTE:  If the timing belt is broken, pre-position only the crankshaft and ignore references in this article to compression stroke, camshaft, and 
distributor position. Rotating the camshaft with a broken timing belt may damage the valves.
WHY
Timing belt installation alignment marks correspond to the crankshaft positioned at #1 Top Dead Center (TDC), during the compression stroke.
Moving the crankshaft to this point prior to removing the belt allows you to verify the original alignment of the crankshaft and camshaft. This also