< PREV PAGE
NEXT PAGE >
Jetta L4-1781cc 1.8L SOHC (ACC) Can (1995)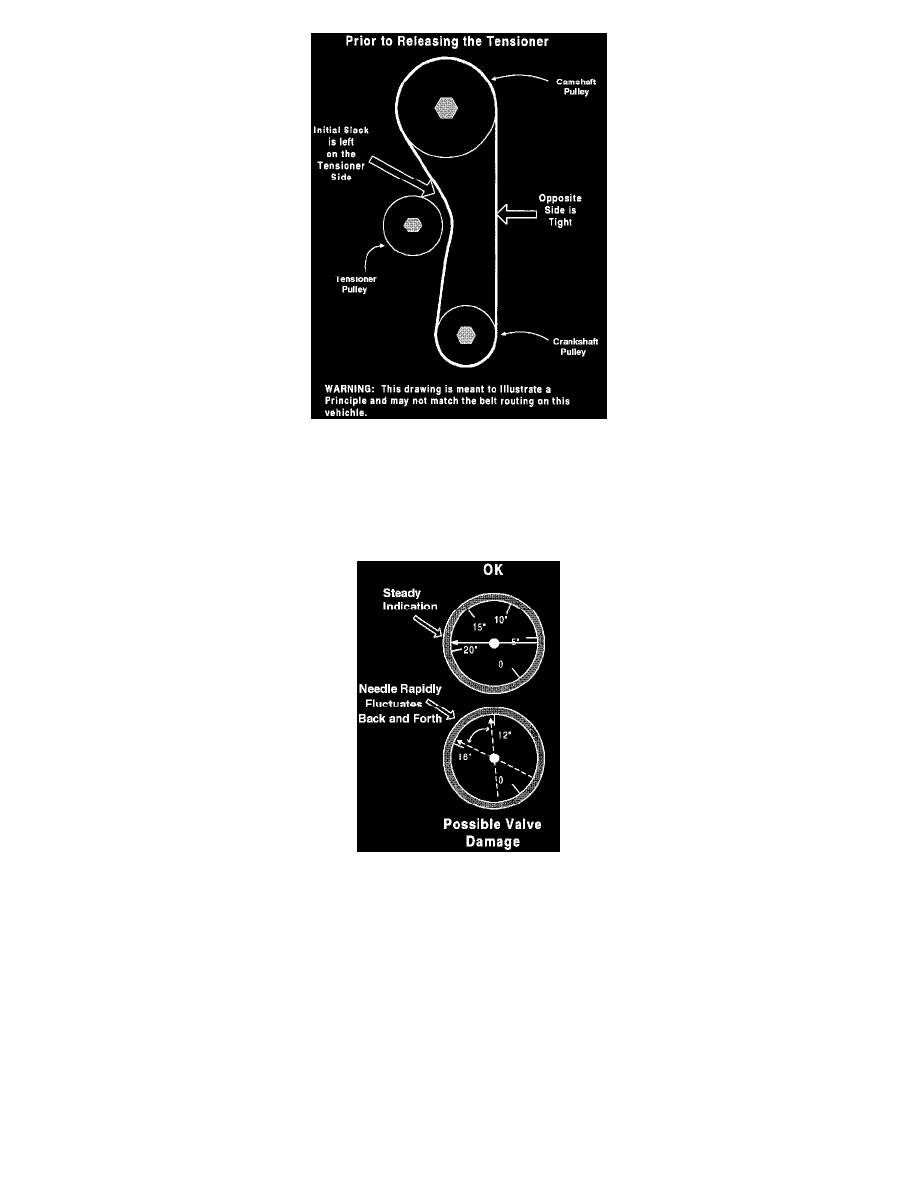 -
Always install the belt such that the initial slack is on the tensioner side of the pulleys. If any slack is left on the opposite side, when the tensioner
is released the pulleys will turn and the belt alignment will be incorrect.
-
After installing and tensioning the belt, recheck the alignment of the camshafts and crankshafts.
Checking Engine Vacuum
CHECKING ENGINE VACUUM
Manifold vacuum readings (taken at a vacuum port downstream of the throttle plate) should be steady and smooth. If valve damage has occurred
the needle will rapidly fluctuate back and forth.
NOTE:  Prior to checking vacuum, the ignition timing should be checked and adjusted. Ignition timing will affect the vacuum levels. 
To verify valve, perform a compression check or leak down check on all cylinders. Cylinders with damaged valves will not develop compression
and will not hold pressure.
If valve damage is detected the cylinder head will need to be removed.
Recommended Parts
RECOMMENDED PARTS
-
New Timing Belt - Compare length, width, and shape of teeth to the old belt. They should match exactly.
OPTIONAL, PENDING INSPECTION
< PREV PAGE
NEXT PAGE >