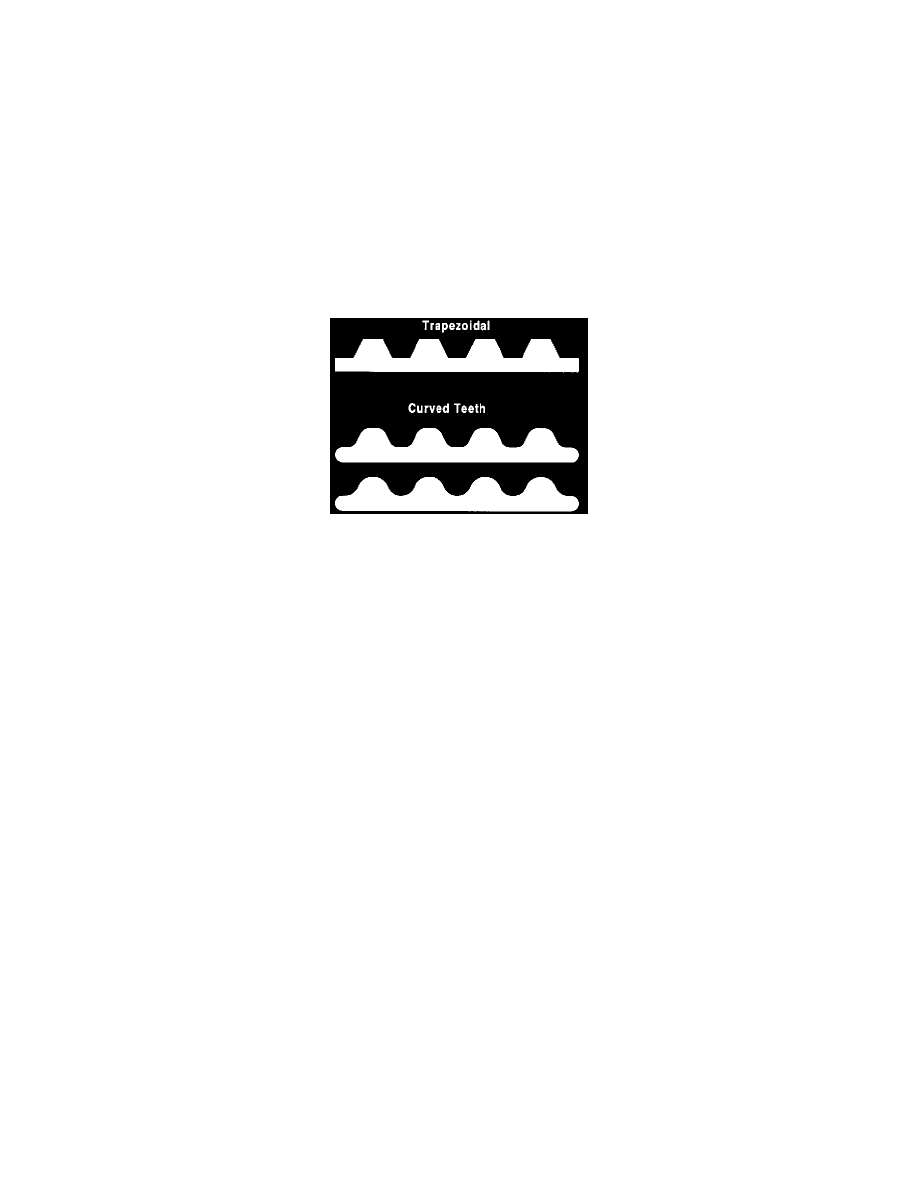 Timing Belt: Testing and Inspection
Abnormal Timing Belt Noises
ABNORMAL NOISES FROM TIMING BELT
Incorrect Belt Tension
Timing belts which are too loose or too tight are prone to making a humming sound, especially on heavy deceleration.
-
Inspect the timing belt and re-adjust the tension.
Pulley or Belt Rubbing on Cover
A rubbing or whining sound can occur when the pulleys (or belt) are rubbing against the timing covers.
-
Remove the covers and inspect for wear. If the timing belt shows any signs of wear or fraying along the outer edge it should be replaced.
-
Inspect the pulleys for proper alignment. An incorrectly placed washer or spacer may move one pulley out of alignment with the rest.
-
Verify all pulleys have no lateral movement (wobble) . Replace any pulley which wobbles.
-
Verify the timing cover is not warped. The cover should be replaced if warped.
-
Verify the timing cover rubber gasket is properly installed.
Incorrect Type of Timing Belt
Timing belt teeth are available in several different types. Compare the new belt to the old one and verify the teeth are the same shape. Timing belt
types are not interchangeable.