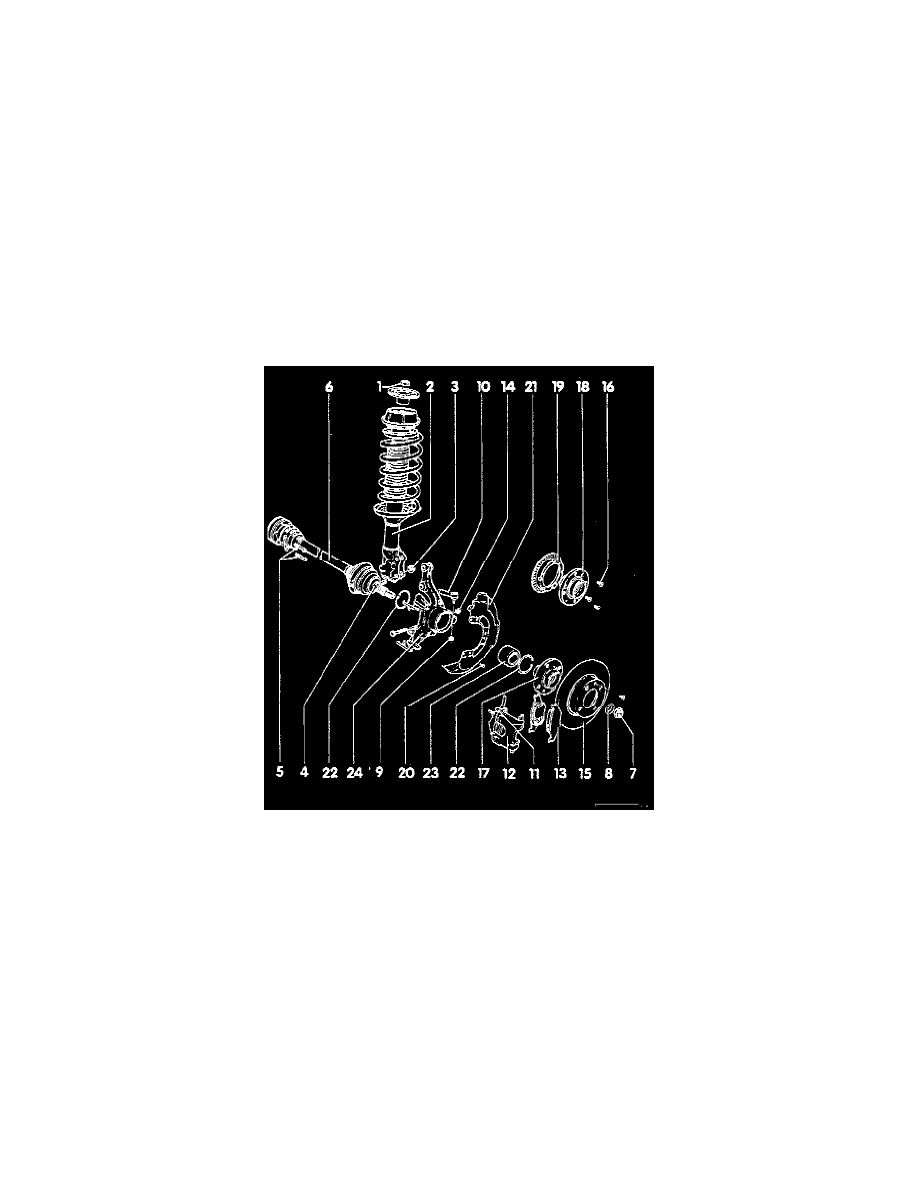 Wheel Bearing: Service and Repair
Front
Base Suspension
Drive Axle, Suspension Strut and Wheel Bearing, Removing and Installing
(Base Suspension)
CAUTION:
-
If a vehicle has to be moved after removing the axle shaft, install an outer constant velocity joint and tighten to 50 Nm (37 ft lb) to prevent
damage to wheel bearing.
-
DO NOT attempt to straighten or weld suspension strut, wheel bearing housing, control arm or any other wheel locating or load bearing
components of the front suspension.
-
Always replace self-locking bolts.
-
Always replace corroded bolts/nuts.
-
Wheel bolt tightening torque: 110 Nm (81 ft lb) 
-
Directly below the component legend are the Fig. numbers. Please refer to these for information regarding removal and installation instructions.
1
Strut Shaft Self-locking Nut
-
Removed when suspension strut is disconnected from strut tower
-
When loosened or removed, the slotted nut below must be re-tightened to 40 Nm (30 ft lb)
-
Tighten to: 60 Nm (44 ft lb)
-
Loosening/tightening, refer to Fig. 1 below
2
Suspension Strut
-
Disassembling/assembling, refer to Servicing
3
Strut To Knuckle Nut
-
Tighten to: 95 Nm (70 ft lb) 
4
Strut To Knuckle Bolt
-
Adjusting camber. See: Alignment/Service and Repair  
-
Mark position before loosening
5
Axle Shaft To Transmission Flange Bolt
-
Tighten to: 45 Nm (33 ft lb)