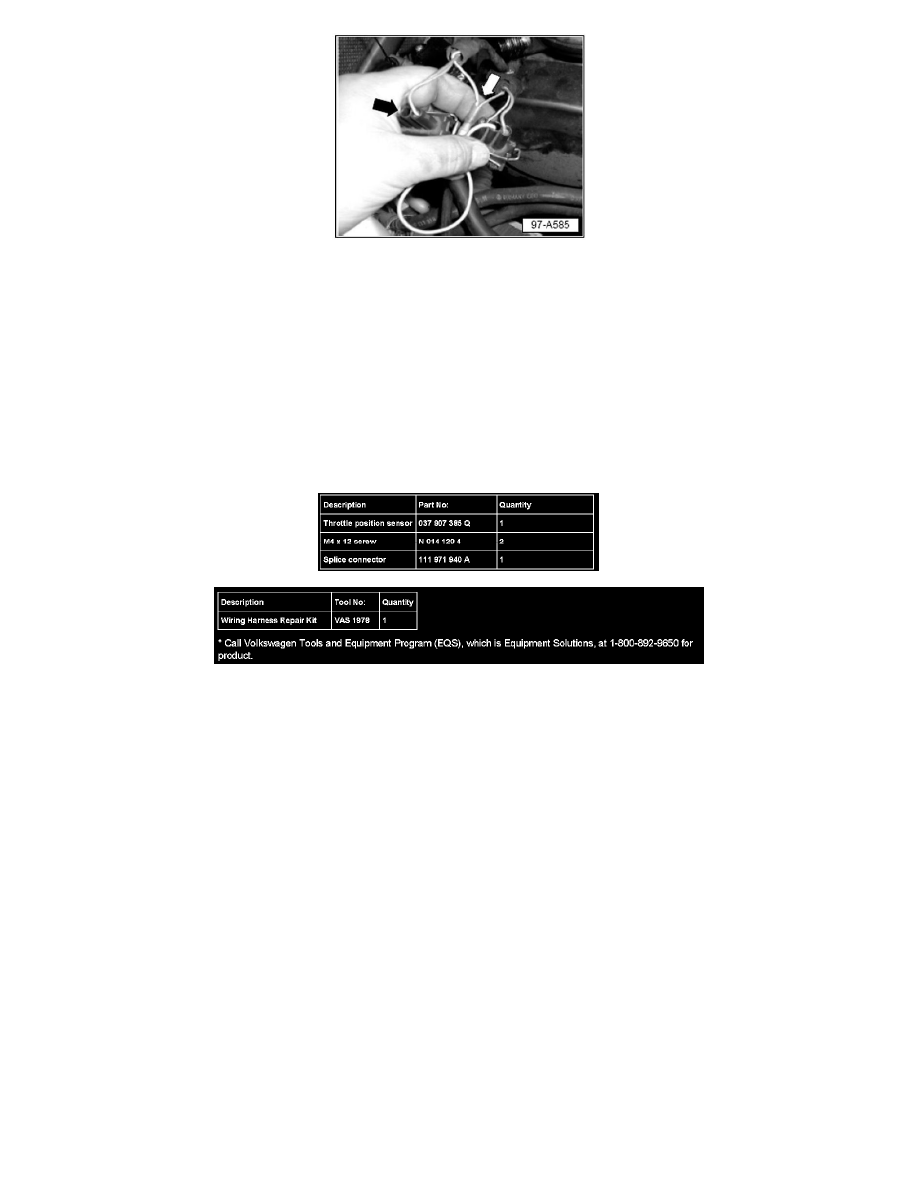 -
Place these two stripped wires (together) into other end of red splice connector (white arrow) and crimp using an appropriate crimping tool from
the Wiring Harness Repair Kit.
-
Heat wire splice to seal splice as necessary (see instruction manual for Wiring Harness Repair Kit).
-
Cut and properly terminate wiring from TCM connector (black arrow), terminal 1 - power and terminal 3 - ground, and tape back to harness.
-
Discard TCM connector housing.
-
Tape harness as necessary for a neat appearance. - Reinstall ECM connector to the new TP sensor.
-
Clear any stored DTCs using VAS 5051 or VAS 5052.
Warranty
Information only
Required Parts and Tools
Tip:  Part number(s) are for reference only.Always see ETKA for the latest part(s) information.