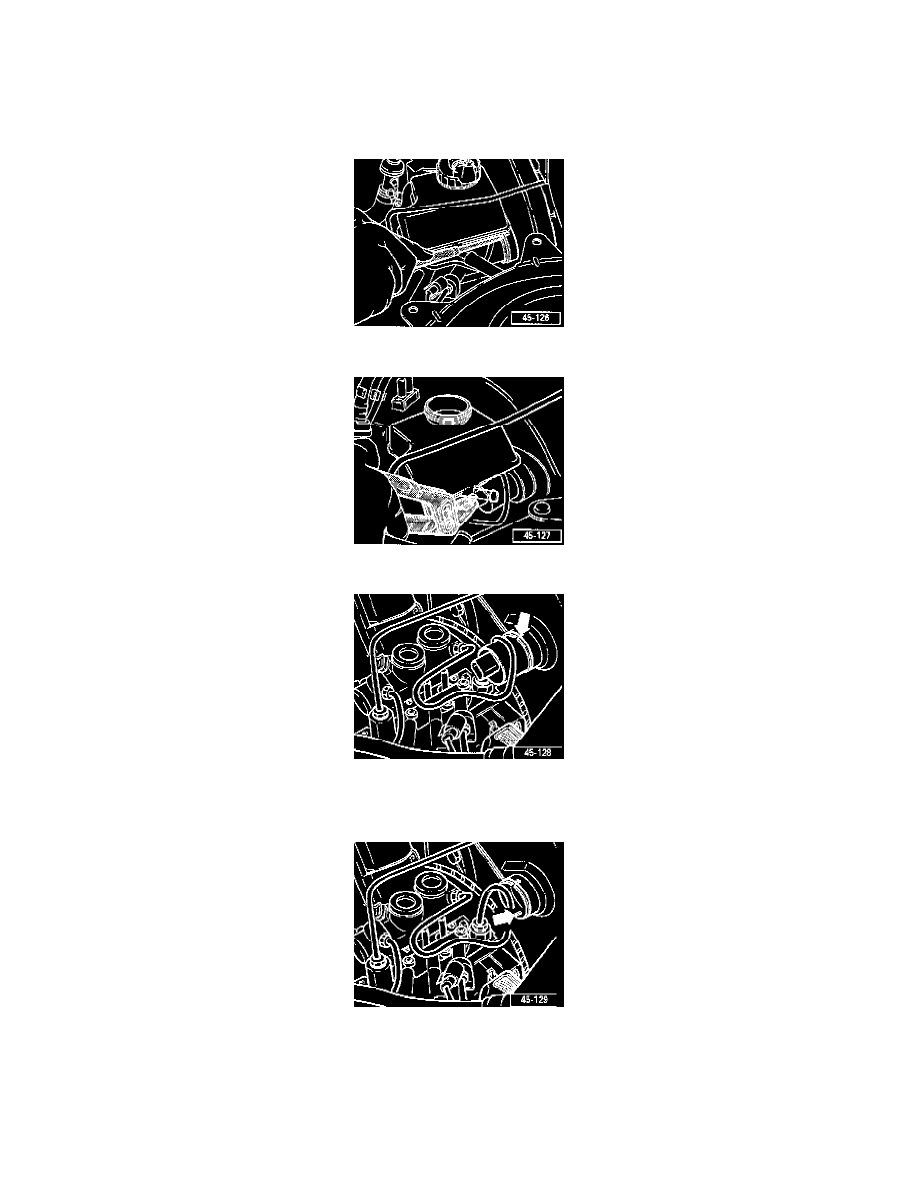 Brake Pedal Position Sensor: Service and Repair
Removing
-
Release vacuum from brake booster by operating brake pedal several times.
-
Move coolant expansion tank to one side.
-
Remove wiring harness connector.
-
Pry out circlip from brake pedal position sensor -G1OO- with scribe or similar tool.
-
Pull brake pedal position sensor -G1OO- from brake booster.
Installing 
Note:  The brake fluid reservoir has been removed for illustration purposes only.
-
Install new circlip so that gap in circlip points downward (arrow).
-
Coat new 0-ring seal with lubricant (e.g. soft soap) and install on sensor.
Note:  The brake pedal position sensor must be installed so that the groove (arrow) is 180° opposed to the circlip gap.
-
Insert brake pedal position sensor into brake booster and listen for click as circlip locks into groove of sensor.
-
Gently pull on sensor by hand to ensure that it is properly seated.