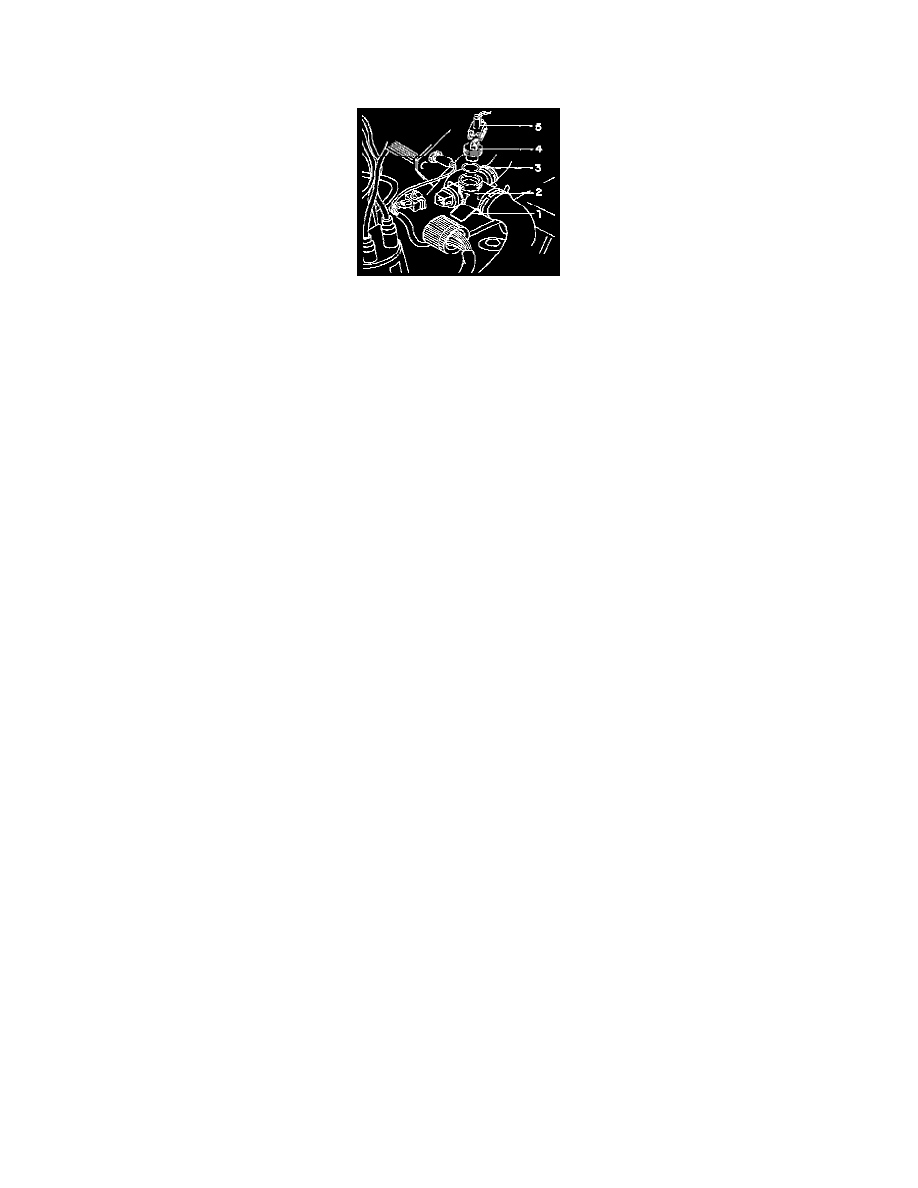 Coolant Temperature Sensor / Switch HVAC: Service and Repair
WARNING:  The cooling system is pressurized when the engine is warm. Wear gloves and other appropriate protection, and slowly and
carefully release system pressure, if necessary, before performing repairs.
Thermal Switch -F163-
1 - Clip
2 - Connection
4 - O-ring
4 - A/C cut out thermal switch -F163-
5 - Harness connector
NOTE:  Refill coolant to proper level after removing and installing A/C switches or sensors.