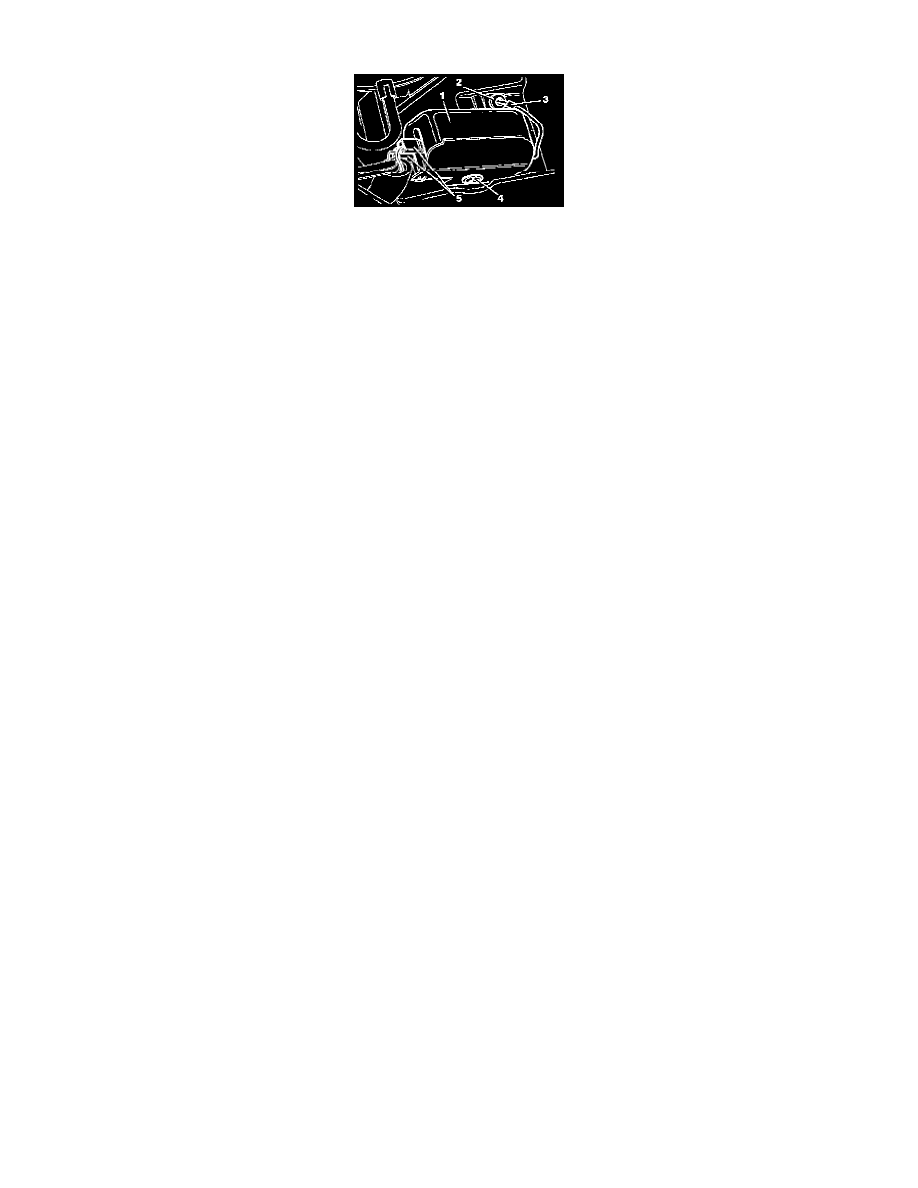 Evaporator Temperature Switch: Service and Repair
1
-
A/C evaporator temperature switch -E33- and cover
2
-
Rubber grommet
3
-
Sensor tube and tape
4
-
Self-tapping screw
5
-
5-Wire connector
Removal:
Disconnect electrical connector, and remove mount screw.
Installation:
Install in reverse order of removal. Mark sensor tube with tape 330 mm (13.0 in.) from end to mark insertion depth of tube into evaporator
NOTE:  
-
Wire connector (5) can temporarily be bridged during troubleshooting procedures.
-
Switch Opens at 28° F.