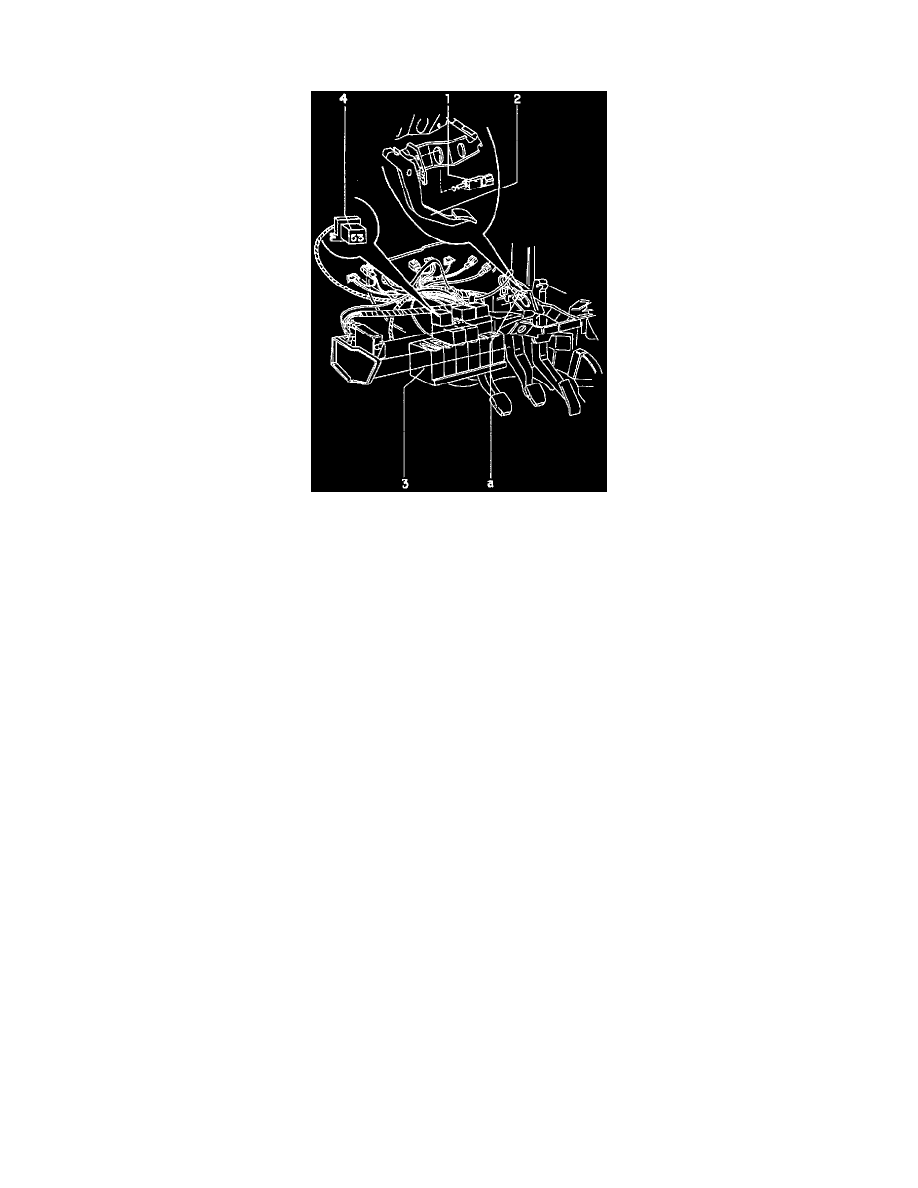 Clutch Switch: Service and Repair
This article applies to vehicles from 05.96 on.
1- Starter lock-out switch
2- Clutch pedal
3- Fuse/relay panel
4- Relay (53), Relay position 21
Manual transmission vehicles have a starter lock-out function utilizing a clutch pedal-operated switch and a relay on the main fuse/relay panel.
Removing Switch:
-
Disconnect 2-pin harness connector -a-.
-
Press and turn switch and pull out of bracket away from clutch pedal -2-.