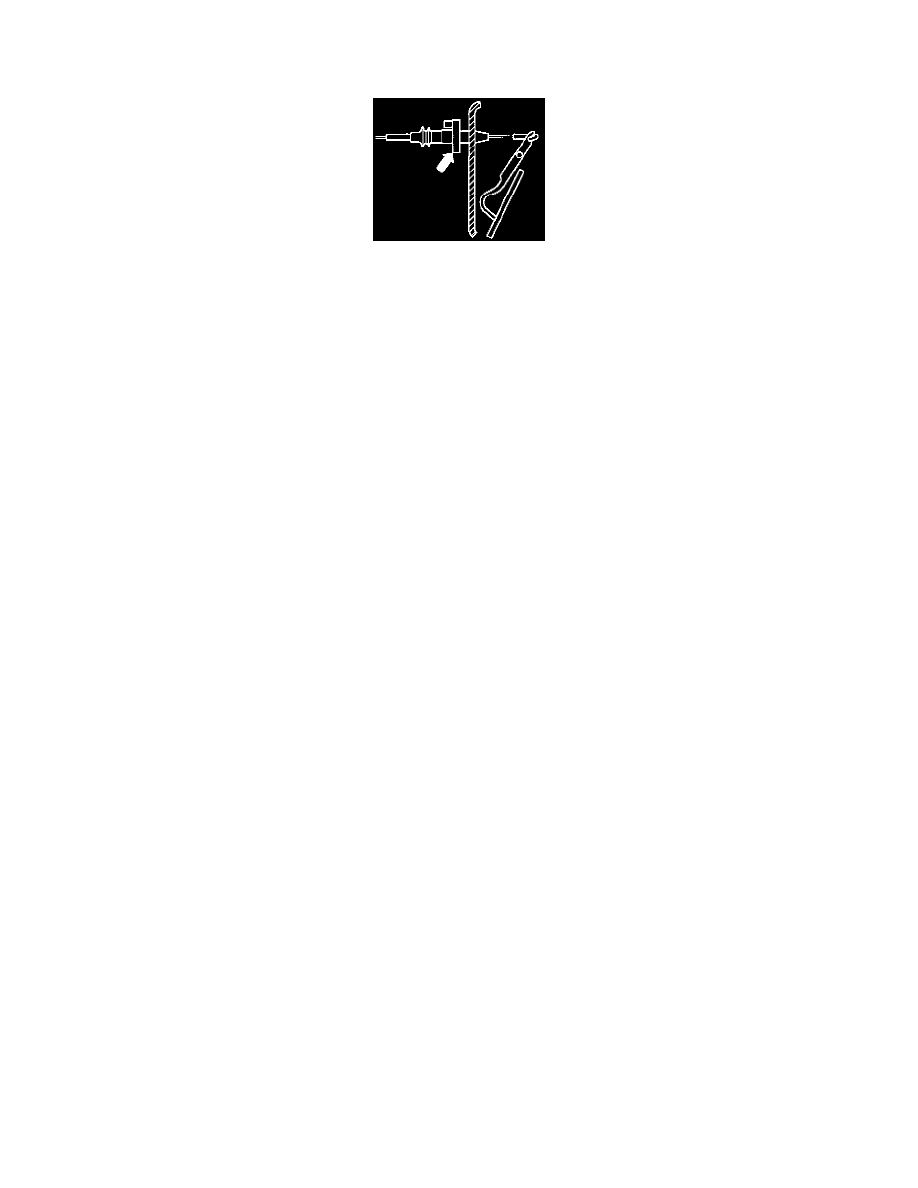 Downshift Switch: Adjustments
01M Transmission
KICK DOWN SWITCH F8
1
Place spacer of 0.60 inch between accelerator pedal and pedal stop.
2
Fully depress accelerator until it contacts spacer and hold in position.
3
Open throttle by pulling on accelerator cable sleeve, then secure in this position using retainer clip.
4
Connect multimeter tool No. US1119, or equivalent, to kickdown switch using adapter switch tool No. VW 1594, or equivalent, switch must read 
infinite ohms.
5
Slowly depress accelerator pedal until full throttle is reached, after kickdown pressure point is reached resistance must drop to 0 ohms.
6
At this point accelerator pedal must be just short of the pedal stop.