< PREV PAGE
NEXT PAGE >
Jetta L4-1781cc 1.8L SOHC (ACC) Can (1995)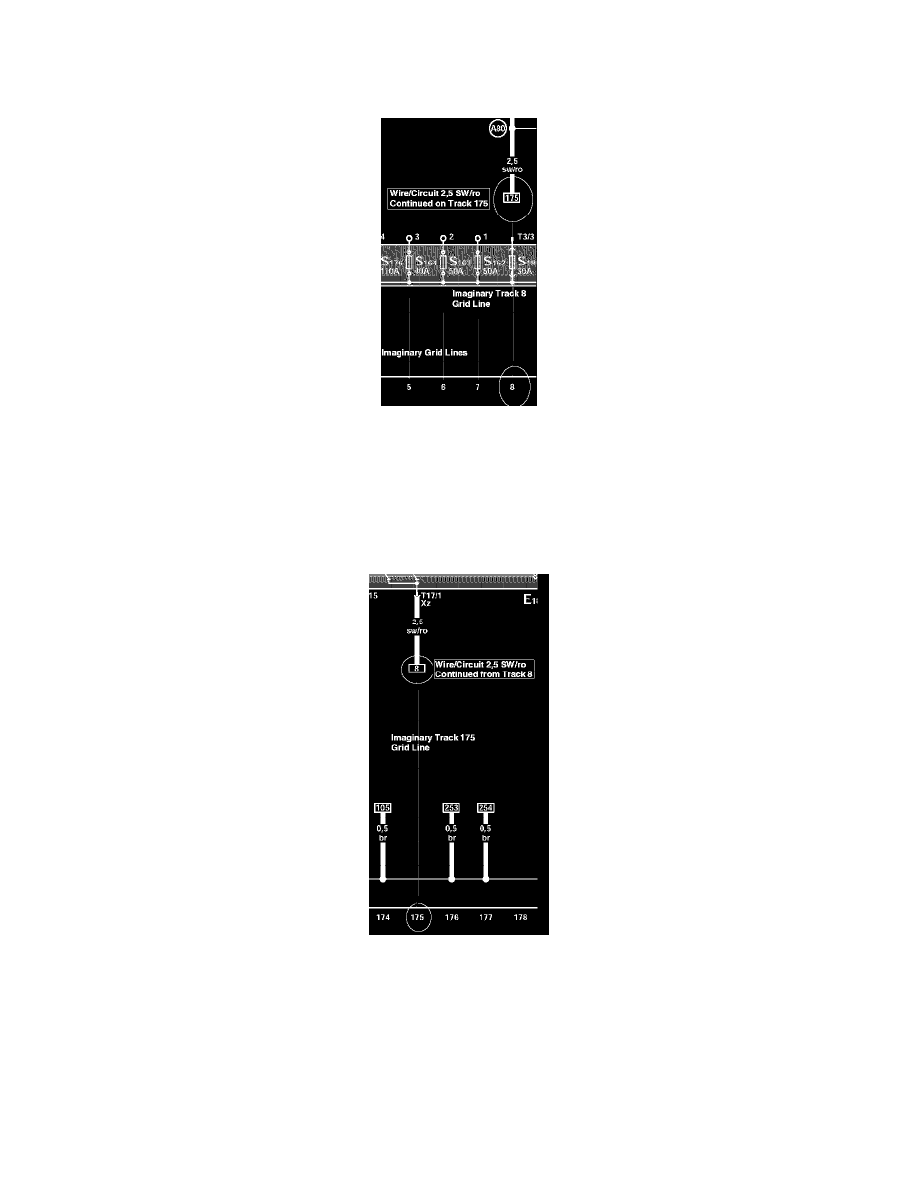 numerous diagrams in the series before picking up again on the destination diagram.  When these wires/circuits enter or leave a diagram, the track
number of the diagram they came from/go to will be shown within a continuation reference frame/box.  
HOW DO I NAVIGATE THE DIAGRAMS VIA THE TRACK NUMBERS?
Track 1-14
Assume you are tracing the wire/circuit identified by its size and color as 2,5 sw/ro on the diagram named Track 1-14.  
This wire/circuit is running on track 8 of the diagram and terminates at the box labeled 175.  To continue tracing this wire/circuit, you must now go to
Track 175, which is located within the diagram named Track 169-182.
But before going to the diagram named Track 169-182, again make note of the current track that you are leaving, which is Track 8.
Track 169-182
After arriving at the diagram named Track 169-182, locate track 175 at the bottom of the diagram.  
Follow the imaginary track 175 grid line toward the top of the diagram looking for a box labeled 8 (the track you are coming from).  
When you locate the box labeled 8, you have picked up the continuation of wire/circuit 2,5 sw/ro and can continue to trace it until it terminates at either
a component or at yet another continuation reference box.
NOTE: It is equally important that you always know the track that you are coming from as well as the one you are going to.
How to Read Wiring Diagrams
< PREV PAGE
NEXT PAGE >