< PREV PAGE
NEXT PAGE >
Jetta L4-1781cc 1.8L SOHC (ACC) Can (1995)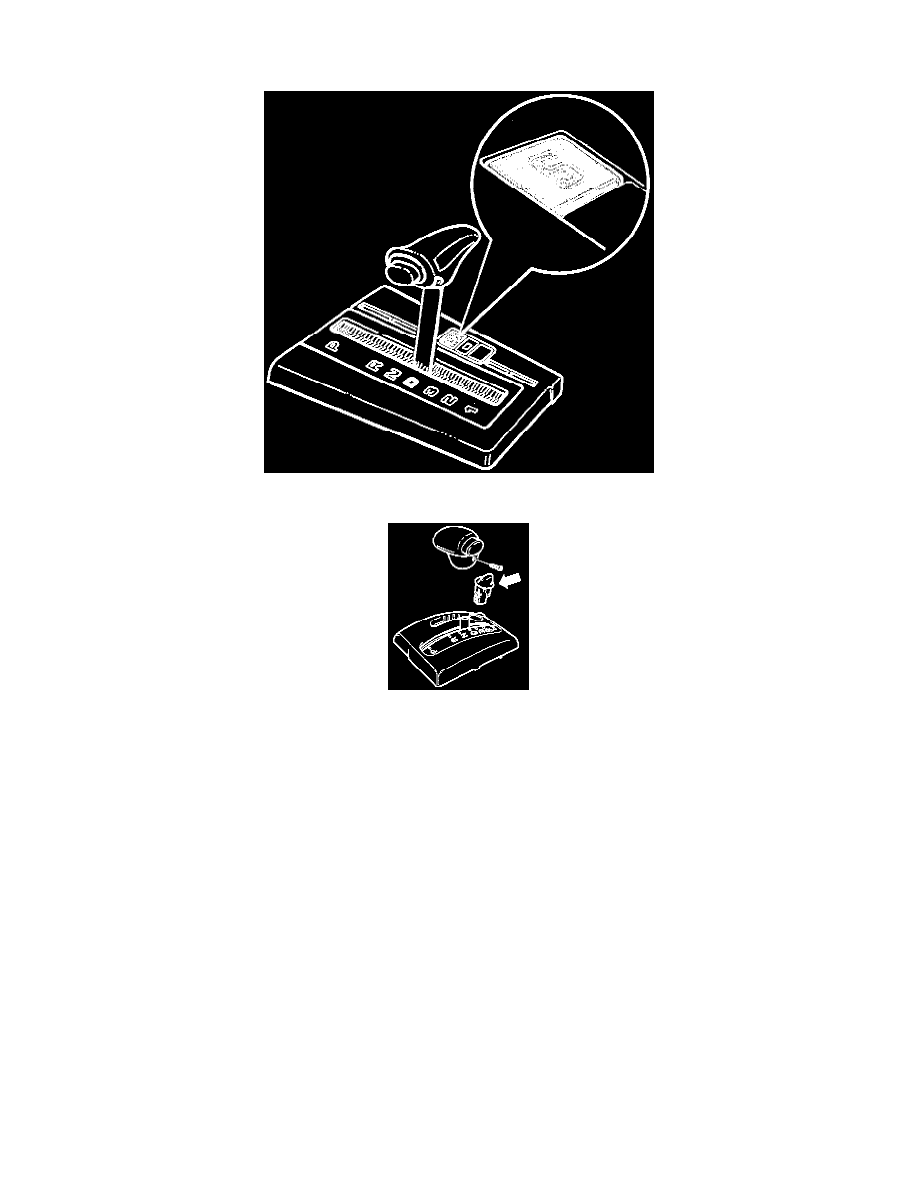 Transmission Mode Switch: Service and Repair
096 Transmission ONLY
Eco/Sport Switch
Rotary Type Switch
TRANSMISSION RANGE PROGRAM SWITCH -E122-
NOTE:
-
May be either push-button or rotary switch, (not interchangeable). 
-
Not used on vehicles with electronic program switch in Transmission Control Module.
Removing and Installing
-
Remove selector lever handle.
-
Remove cover with cover strip.
-
Disconnect harness connector from switch and unclip switch from cover.
-
Install in reverse order of removal.
-
Tightening torque: 1.5 Nm (13 in.lb.)
< PREV PAGE
NEXT PAGE >