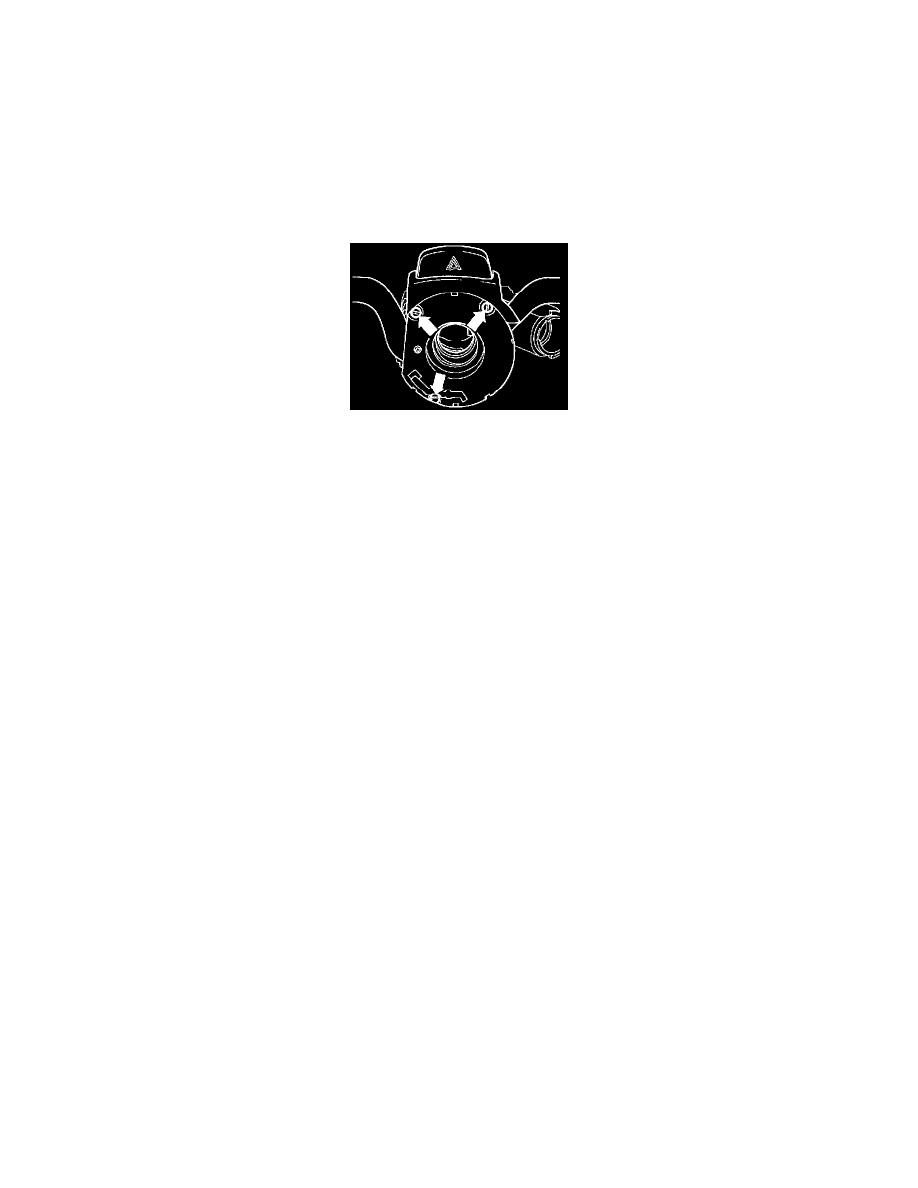 Wiper Switch: Service and Repair
WARNING:  Special safety precautions and some different procedures apply to vehicles equipped with airbags.  See: Restraint Systems/Air Bag
Systems/Service Precautions
CAUTION:  Before working on the electrical system:
-
Determine the correct coding for the anti-theft radio.
-
Disconnect the battery Ground (GND) strap.
-
Be sure the ignition is switched OFF (also applies when connecting the battery). Failure to do so may damage the Engine Control Module (ECM).
-
Disconnecting the battery causes the basic setting of ECM to be erased. This may result in driveability problems.
Removing Turn Signal Switch -E2- and Windshield Wiper/Washer Switch -E22-:
1. Obtain audio coded anti-theft code, then disconnect battery ground cable.
2. Remove steering wheel as outlined under "Steering Wheel, Replace".
3. Remove lower and upper trim cover attaching screws, then trim covers, as necessary.
4. Remove attaching screws, then detach switch unit from steering column.
5. Disconnect multi-pin connectors, then remove switch unit.
6. Reverse procedure to install, noting the following:
a. Lubricate turn signal cancelling ring with multi-purpose grease.
b. Reset audio coded anti-theft system.