< PREV PAGE
NEXT PAGE >
Jetta GL L4-1.9L DSL Turbo (ALH) (2001)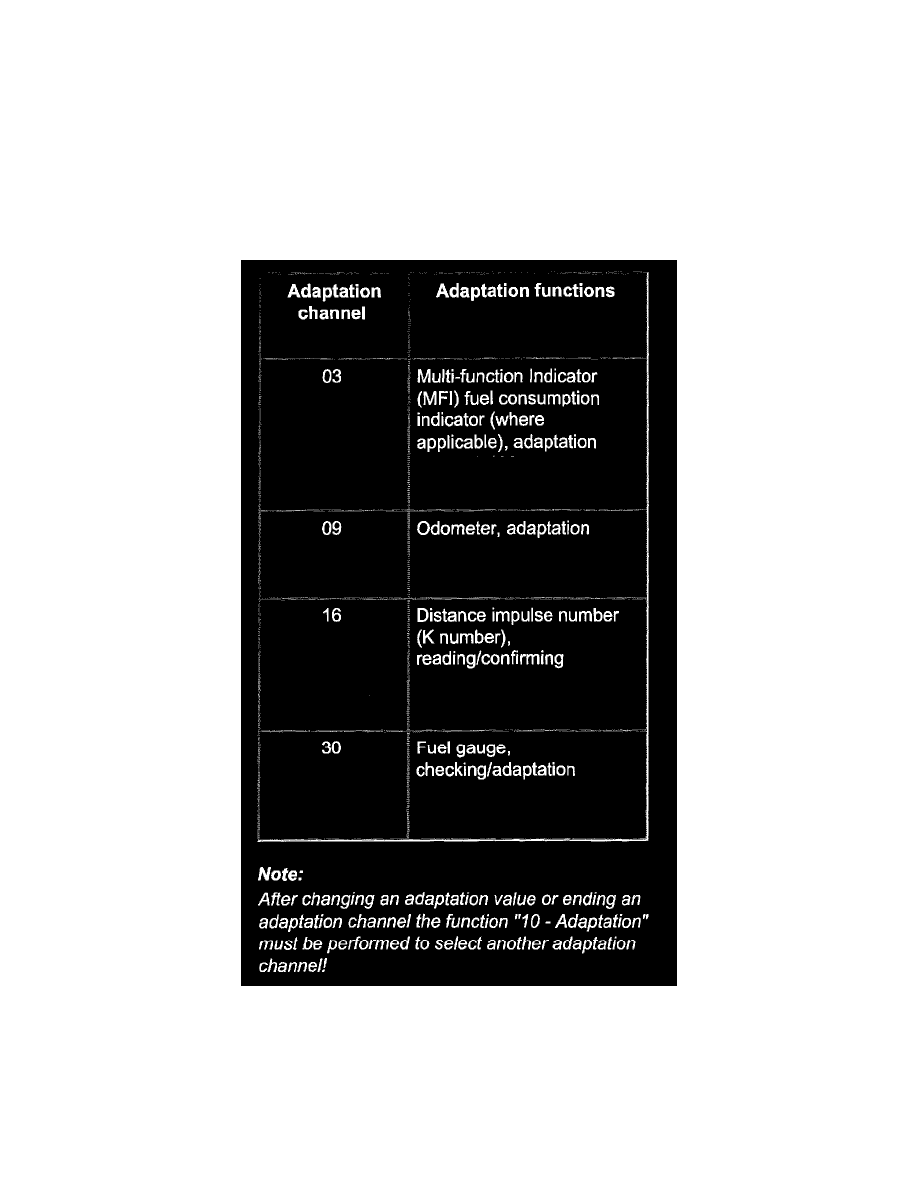 Fuel Distance/Mileage Module: Service and Repair
Adaptation (function 10)
Use this function to initiate and store the following changes:
-
Adaptation of odometer reading when replacing/exchanging instrument cluster.
-
Adaptation of fuel gauge reading.
-
Adaptation of Multi-function Indicator (MFA) fuel consumption indicator (where applicable).
Individual functions are called up using the appropriate channel number from adaptation table.
Adaptation table:
Multi-function Indicator (MFI) Fuel Consumption Indicator, Adaptation
NOTE:
-
Consumption indicator can only be adapted once between 85% and 115%.
-
Value must be entered in steps of 5%.
-
Connect scan tool VAG 1551, select operating mode 1 "Rapid data transfer", switch on ignition and enter address word 17 "instrument cluster".
-
Press -Q- button to confirm input.
< PREV PAGE
NEXT PAGE >