< PREV PAGE
NEXT PAGE >
Jetta GLX Wagon V6-2.8L (AFP) (2001)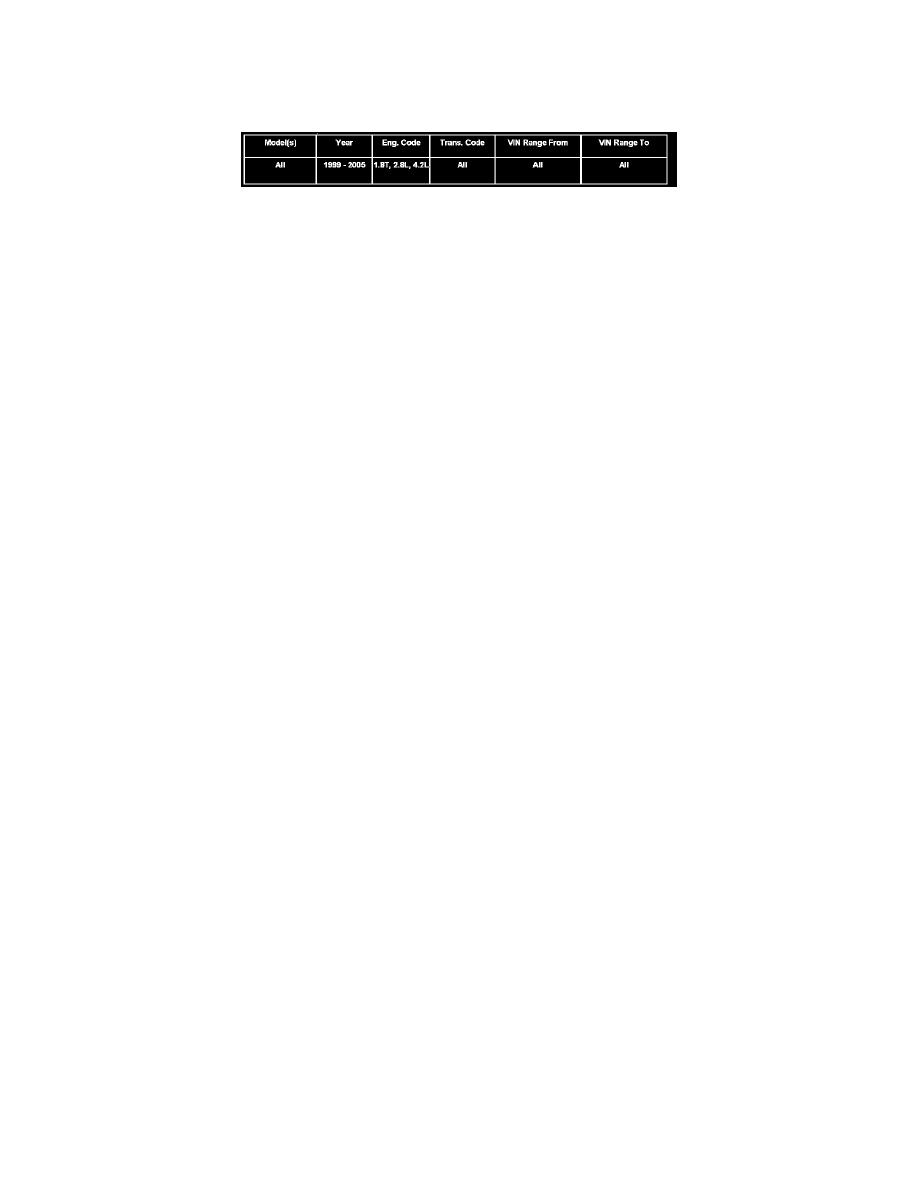 Variable Valve Timing Actuator: Technical Service Bulletins
Engine - Rattling Noise On Start Up (Normal Condition)
Condition
Camshaft Chain Tensioner(s) or Camshaft Adjuster(s), Rattle or Knocking Noise
15 06 01 Oct. 24, 2006 2012988
Technical Background
The camshaft adjustment is hydraulically actuated and controlled by the engine oil pressure.
If the vehicle has been sitting, with the engine turned off for a period of time, the oil accumulation inside the camshaft adjusters partially bleeds off and
the oil flows back into the oil sump.
To ensure an efficient camshaft adjustment after an engine cold start, the oil pressure inside the camshaft adjusters must be built up as quickly as
possible.
During this time a slight rattle or knocking noise may be audible.
This noise is normal at engine start and will last until the oil pressure is fully reinstated.
Production Solution
No production change required.
Service
DO NOT replace the Camshaft Tensioner(s) or Camshaft Adjuster(s) for the noise concern as described above.
Tip: 
Replacing the Camshaft Tensioner(s) or Camshaft Adjuster(s) will not eliminate this noise.
Warranty
Information only.
Required Parts and Tools
No Special Tools required.
No Special Parts required. Always see ETKA for the latest part(s) information.
< PREV PAGE
NEXT PAGE >