< PREV PAGE
NEXT PAGE >
New Beetle L4-1.8L Turbo (AWP) (2003)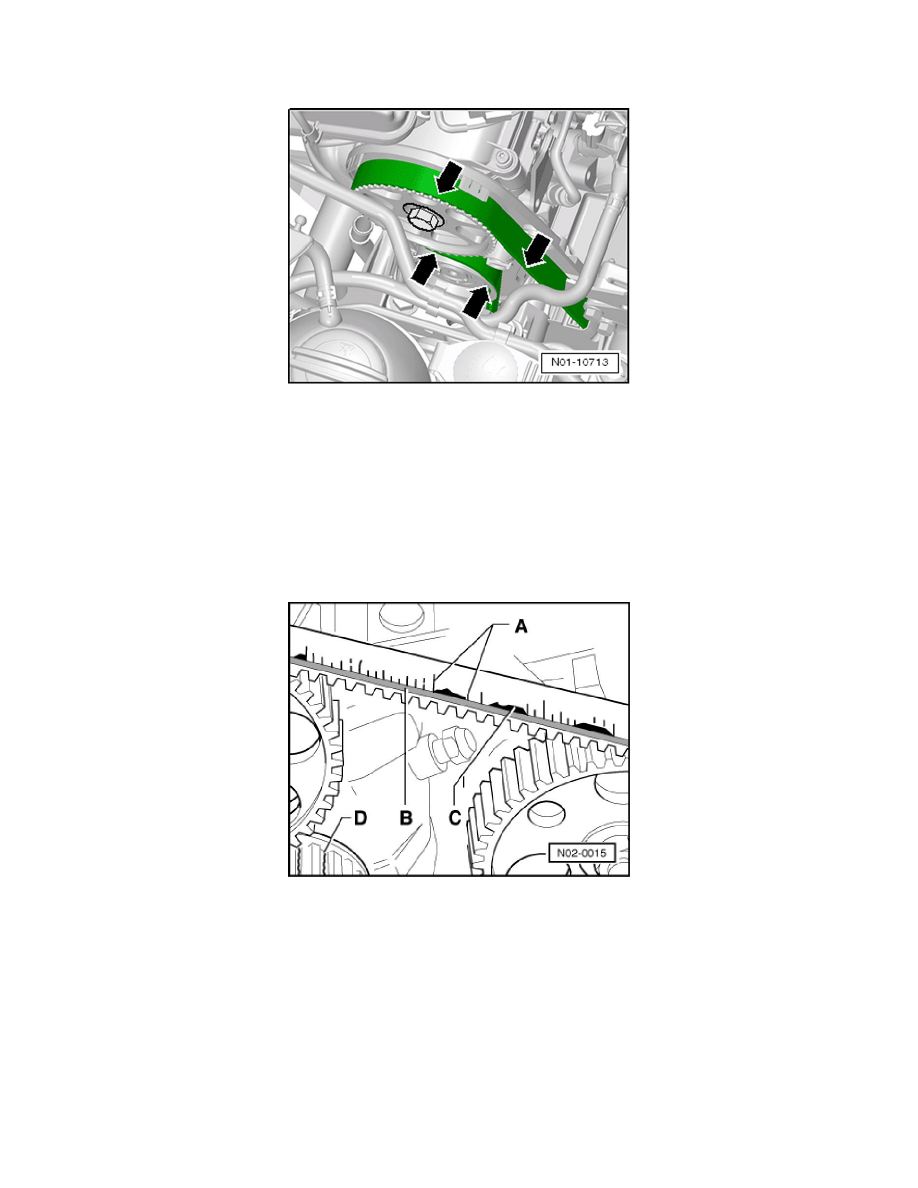 Timing Belt: Procedures
 Toothed Belt, Checking condition
Open fasteners of upper toothed belt cover and remove cover.
Check condition of toothed belt for:
Cracks, cross-sectional breaks
Separation (cover layer, belt cords)
Wear-through on cover layer
Fraying of cord strands
Surface cracks (plastic shroud)
Traces of oil and grease
Note:
It is essential to replace toothed belt if malfunctions are found. This will avoid possible break-downs or operating problems. Replacing the
belt is a repair procedure.
While checking the condition, take notice of the following defects:
A - Tears (cover side)
B - Lateral movement
C - Fraying
D - Tears (in teeth)
See also "Timing Belt Replacement, Important Note".  See: Service Intervals
< PREV PAGE
NEXT PAGE >