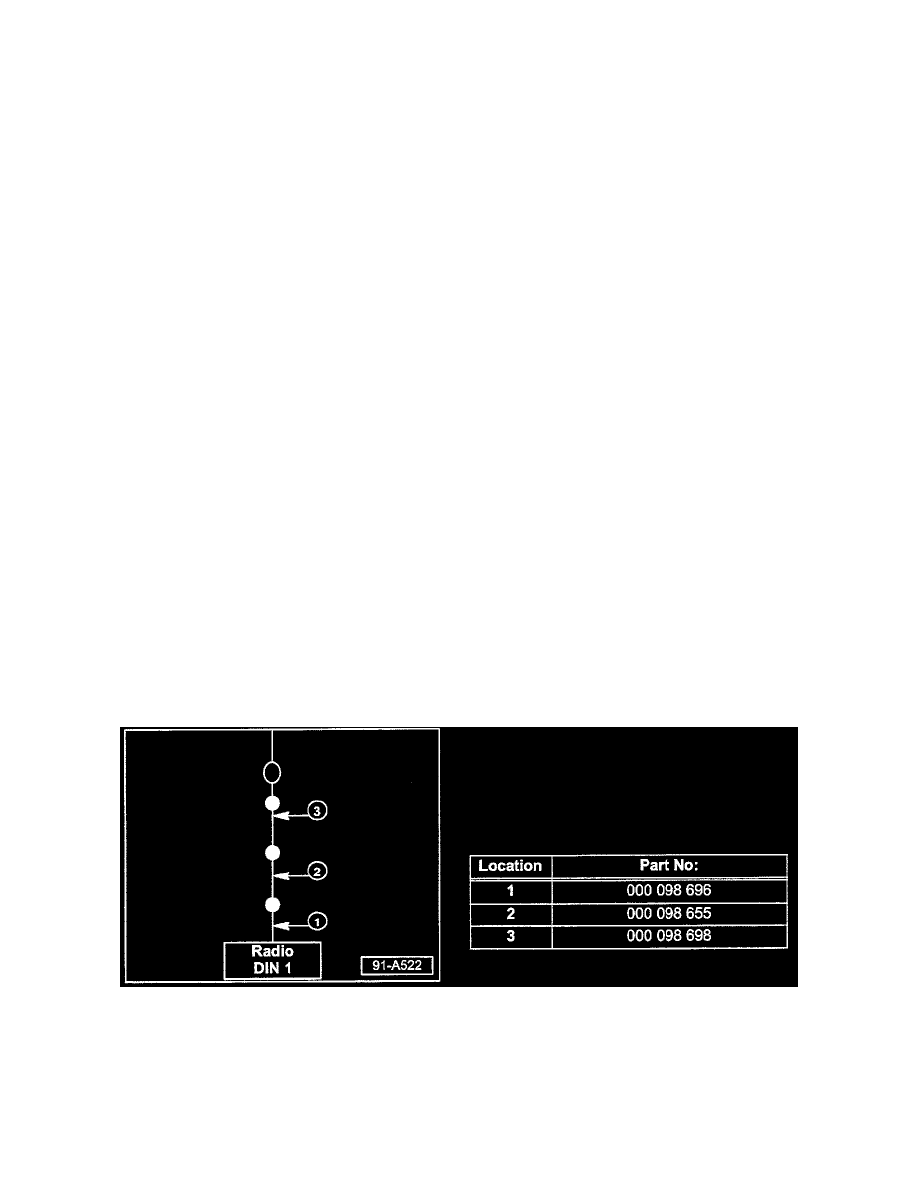 If no apparent connection problems:
-
Replace amplifier.
If concern is poor FM reception:
-
Disconnect all amplifiers, tune radio to high-powered station for your area.
-
Connect amplifiers one at a time.
If reception is indicated:
-
Disconnect that amplifier and move on to next amplifier.
If at any point in reconnecting amplifiers there is a loss in reception and there are no connection issues:
-
Replace that amplifier and check again.
If there is no reception change when disconnecting and reconnecting all amplifiers:
-
Replace diversity/antenna selection box.
Jetta / Golf / Passat (non W8) - Antenna system (Amplified Antenna Mast)
-
Check connections at antenna base.
-
Check for corrosion at mounting.
If corrosion is found:
-
Clean mount and apply anti-seize gel to mounting.
If concern is no AM and/or little or poor AM/FM reception,
-
Replace antenna base.
Section 4- Antenna cables 
If antenna cables are required:
-
Antenna cables - single DIN (Premium V) radio.