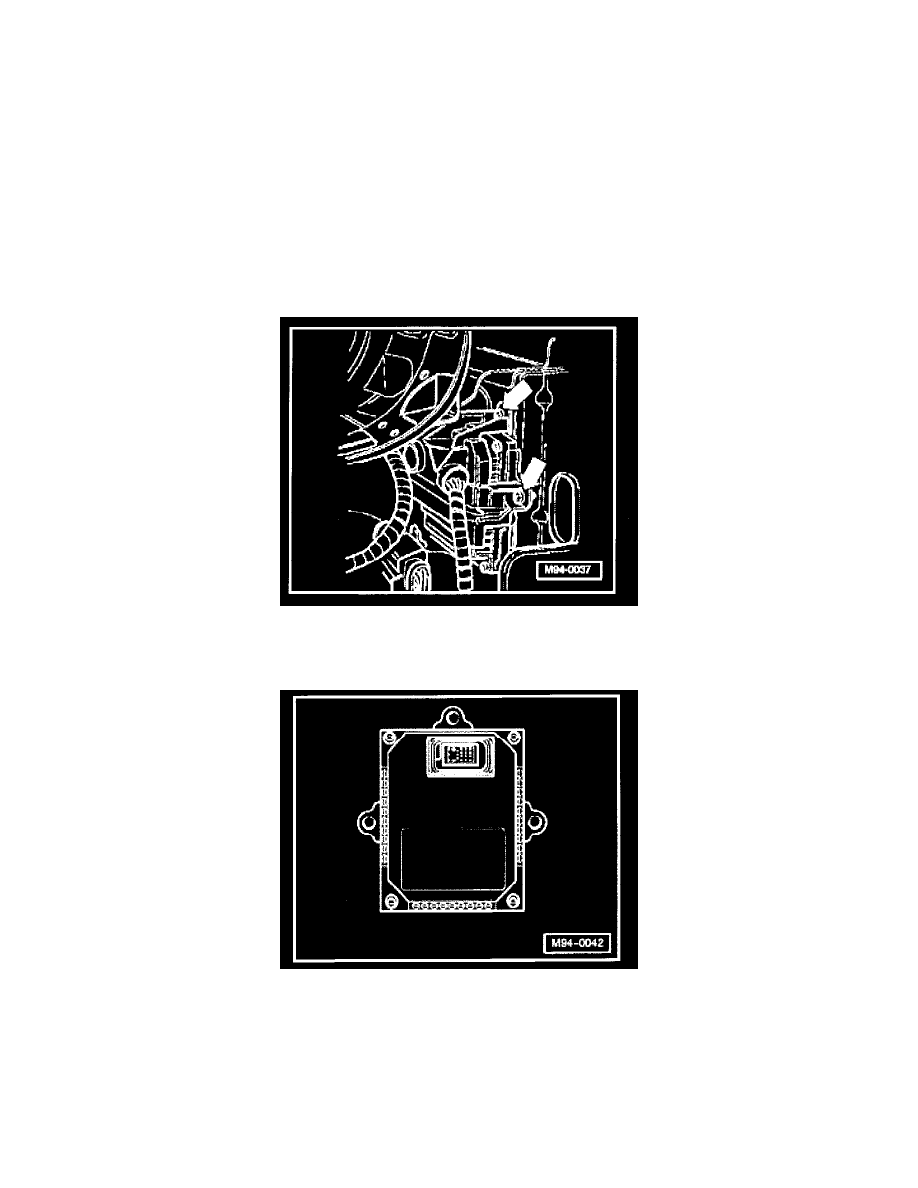 Headlamp Alignment Control Module: Service and Repair
Right Headlight, HID (With Range Control) Control Module
Right High Intensity Gas- discharge Lamp (with range control) Control Module -J568-, removing and installing
WARNING!
-
HIGH VOLTAGE!
-
Always disconnect battery Ground (GND) strap prior to servicing any parts of the HID lamp system marked with the yellow "HIGH
VOLTAGE! "symbol.
-
After disconnecting battery, briefly turn headlights on and off in order discharge any residual voltage.
The (slave) control module is located on the right/front inner long member.
Removing
-
Remove front bumper cover.
-
Remove bolts -arrows-on module retainer.
-
Remove retainer and module together.
-
Disconnect electrical connection from module.
-
Remove screws and separate module from retainer.
Installing
Installation in reverse sequence of removal.