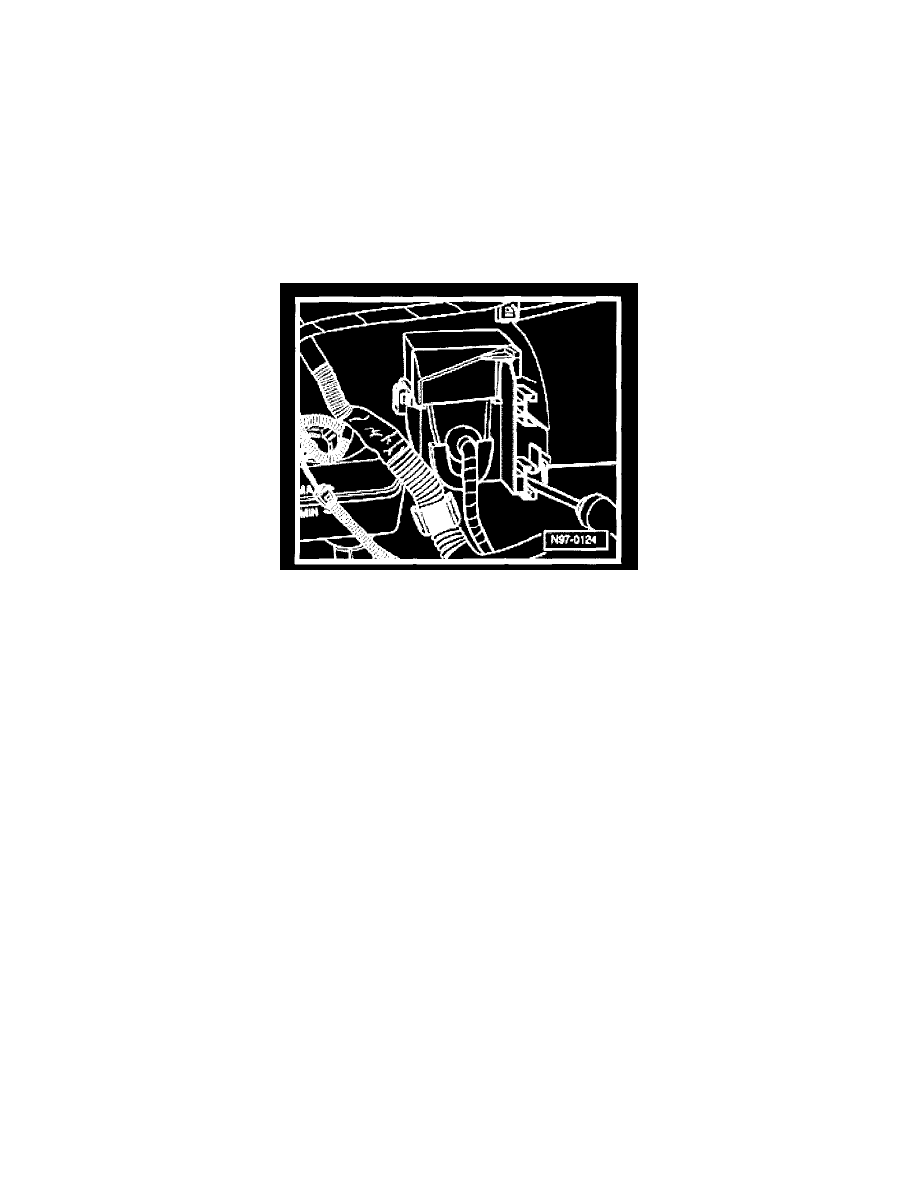 Relay Box: Service and Repair
Protective Relay Housing In Engine Compartment
Protective relay housing in engine compartment, removing and installing
CAUTION!
Before working on the electrical system:
-
Determine the correct coding for the antitheft radio.
-
Switch ignition off
-
Disconnect the battery Ground (GND) strap.
-
After reconnecting battery, re-code and check operation of the anti-theft radio.
Removing
-
Insert screwdriver behind mounting tabs and carefully pry off.
-
Remove complete protective housing toward front.
-
Remove cover.
-
Disconnect electrical connections.
Installing
-
Connect electrical connections.
-
Install cover.
-
Install complete protective housing and engage properly.