< PREV PAGE
NEXT PAGE >
New Beetle L4-2.0L (AZG) (2003)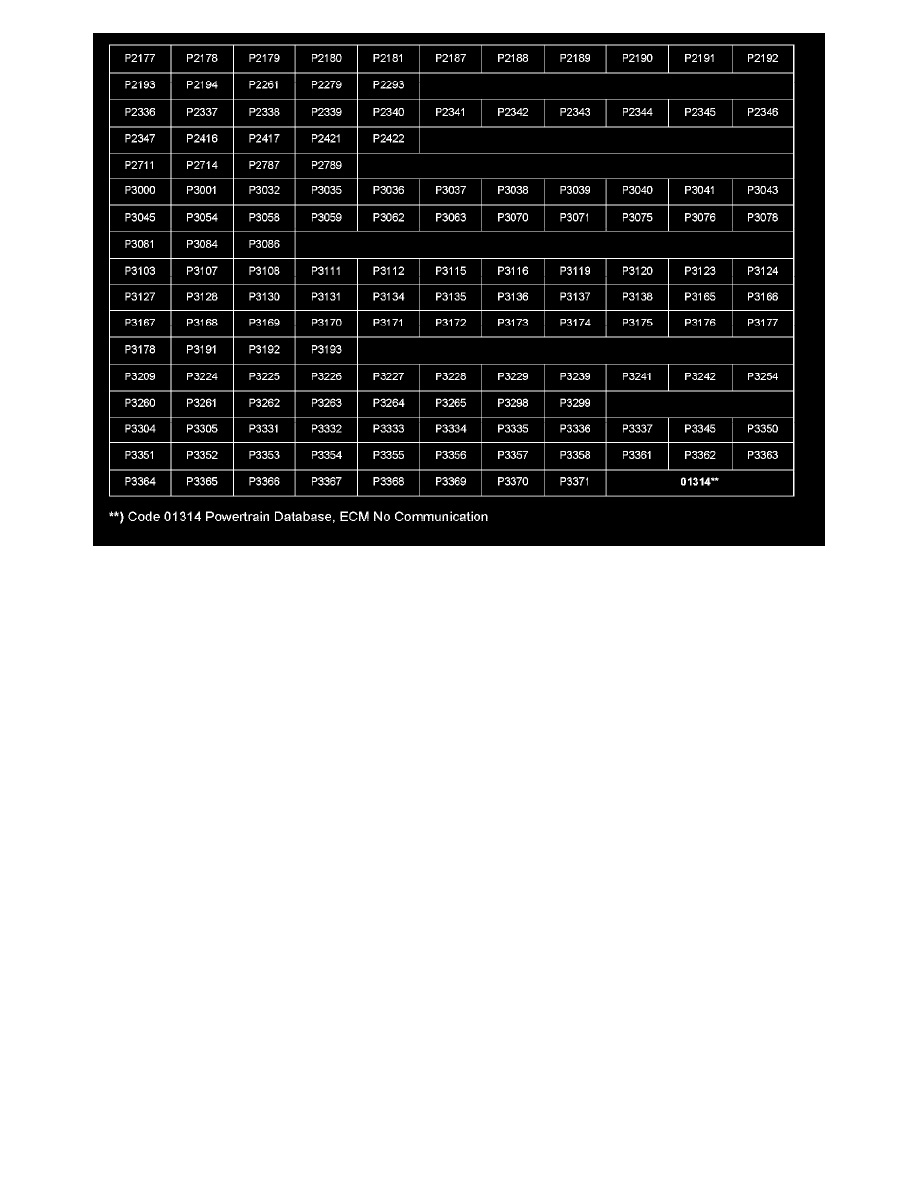 ^
Check for DTC in the table shown.
If DTC is listed in the table:
The ECM hardware is not the cause of the DTC, further diagnosis is required.
DO NOT replace an ECM for DTCs listed in the table.
See "EXCEPTION!" notes following table
Tip:
If DTC is marked with an (*) it may require an ECM replacement to obtain the latest software: see "EXCEPTION!" notes following table.
If DTC IS NOT listed in the following table:
DTC should be properly diagnosed to determine the root cause (refer to Guided Fault Finding or Repair Manual as necessary).
ALWAYS check for Technical Bulletins with possible software updates for the condition.
Tip:
This information applies to fault codes stored in addresses 01, 11 or Guided Fault Finding.
Tip:
EXCEPTION: For 1999  2001 New Beetle 1.8L Turbo (ONLY):
For the following exceptions, first rule out other potential causes utilizing Repair Manual Information, Technical Bulletins or Guided Fault Finding
before replacing ECM.
< PREV PAGE
NEXT PAGE >