< PREV PAGE
NEXT PAGE >
New Beetle L4-2.0L (AZG) (2003)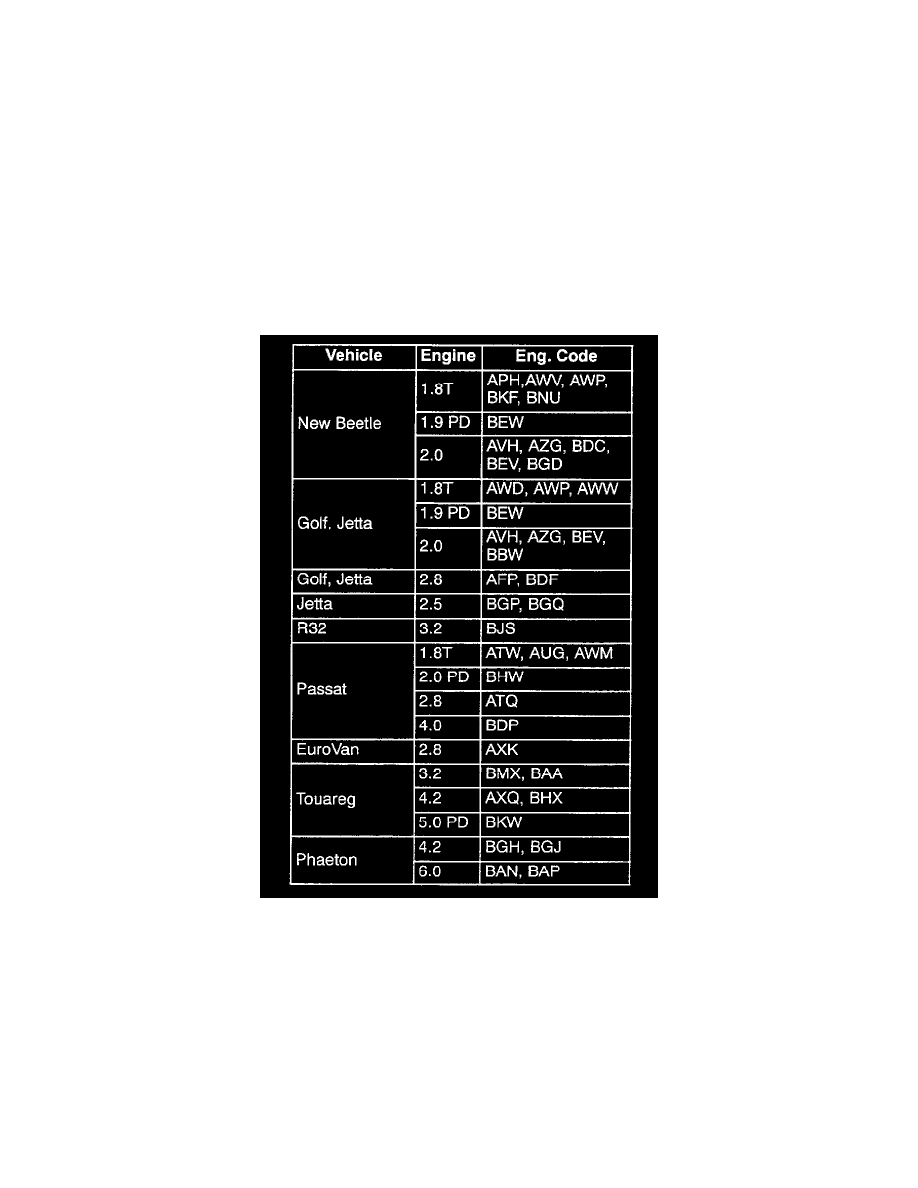 Engine Control Module: Customer Interest
Engine Controls - MIL ON/DTC P1603 (18011) Stored
Group: 01
Number: 05-02 
Date: Jan. 14, 2005
Subject: 
Diagnostic Trouble Code (DTC) P1603 (18011) Stored in 
DTC Memory
Model(s): 
All with Electronic Power
1999 --> 2005 Control (see table)
Condition
DTC P1603 (18011) "Control unit faulty" stored in DTC memory.
Service
DO NOT automatically replace ECM for this condition.
First perform the following:
-
Verify that battery voltage and condition are OK. (Charge and load test as necessary).
If battery voltage is low:
-
Correct reason for low battery voltage.
< PREV PAGE
NEXT PAGE >