< PREV PAGE
NEXT PAGE >
New Beetle L4-2.0L (AZG) (2003)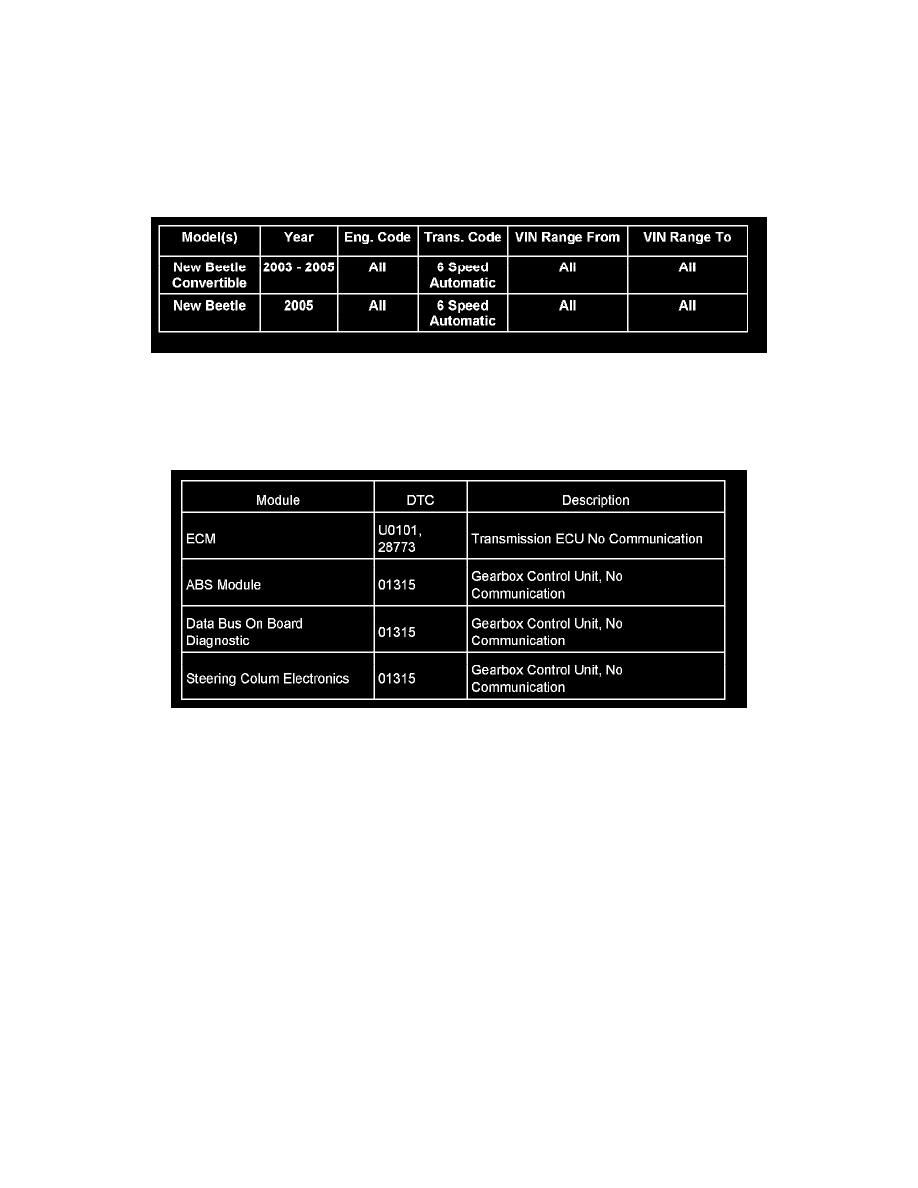 Control Module: All Technical Service Bulletins
A/T Won't Shift Out of PARK/DTC's U0101/28773/01315
37 07 16 
Aug. 9, 2007 
2015854
Condition
Vehicle Information
Transmission, Will Not Shift Out of Park
Customer may state that the transmission will not shift out of Park.
Symptom may be accompanied by No Communication from Transmission Control Module (TCM) DTCs from table.
Technical Background
Fuse S7, S15 and/or S231 may be open, missing or not properly seated.
Poor or corroded power and/ or ground connections.
Production Solution
No production change required.
Service
Testing Power Supply and Grounds
Tip:
< PREV PAGE
NEXT PAGE >