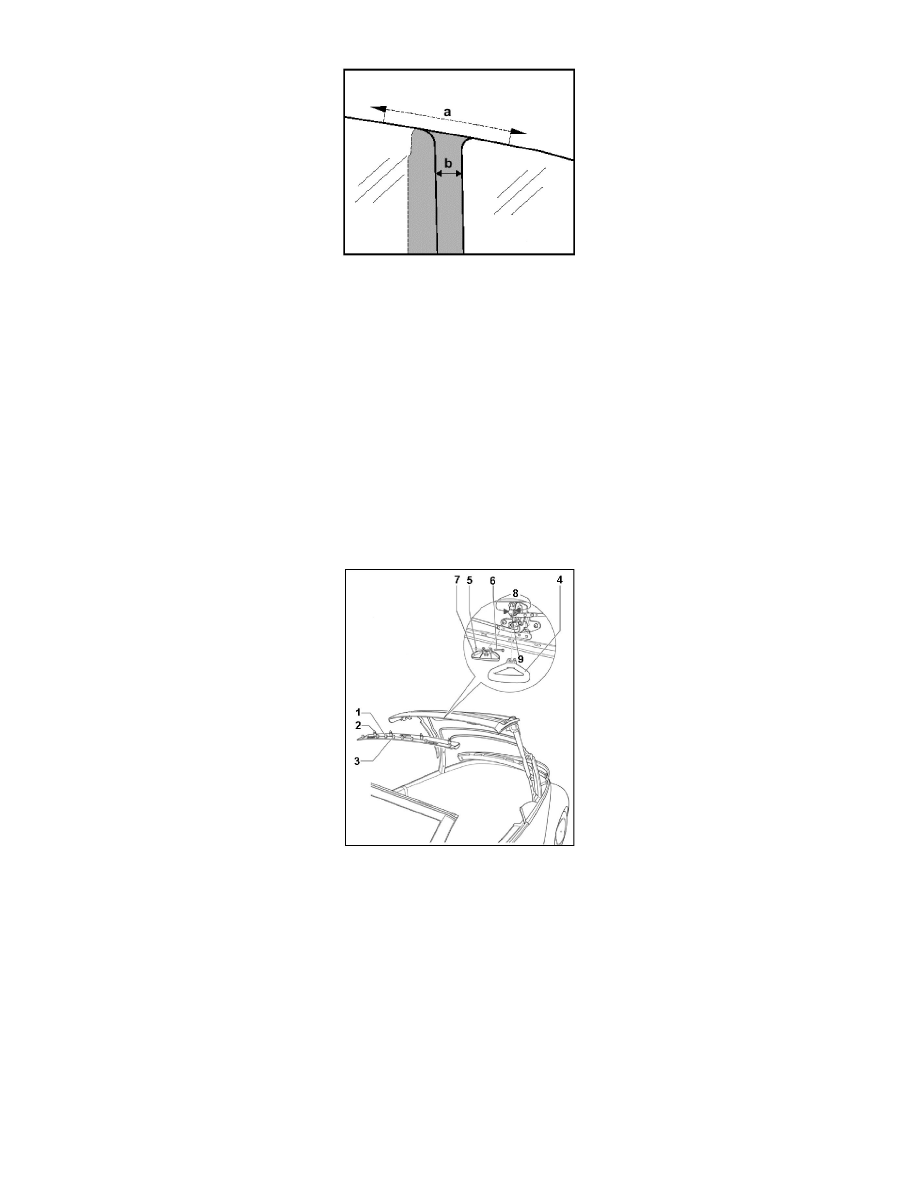 -
Lift the control switch and partially open the convertible top
-
Raise door window and rear window to the top position
-
The height -a- of both windows should be the same, otherwise perform the Z - axis adjustment
-
The distance -b- (measured horizontally near the top of the windows) must be equal to 9.5 mm±0.5 (0.35 in. - 0.39 in.) otherwise repeat the Z -
axis adjustment
NOTE:  Illustration is showing the left door window and rear glass
-
Reinstall rubber plugs at the bottom of the door
-
Repeat procedure on opposite front door
-
Tighten the ground (GND) cable to battery to 5 Nm. (44 in. lbs.)
-
Perform power restoration procedure
-
Proceed to Section B
Section B
Convertible Top Button Replacement
-
Unclip roof frame trim panel -1- by prying off rear clips -3- then front clips -2-
-
Turn handle 90° and remove roof frame trim panel over handle
NOTE:  DO NOT remove handle -4-. It is shown removed for illustrative purposes only
IMPORTANT:  Before disassembly, look closely at the position of the button against the adjuster. Also, make note of the button angle and position
because it is the position needed for new button installation. Button is under slight spring tension.
-
Remove circlip -5-
-
Remove pin -6- and latch button -7-
IMPORTANT:  When removing the button, two rubber washers -8- and the adjuster -9- also come off. The rubber washers will need to be reinstalled
with the new adjuster and button.