< PREV PAGE
NEXT PAGE >
New Beetle L4-2.0L (AZG) (2003)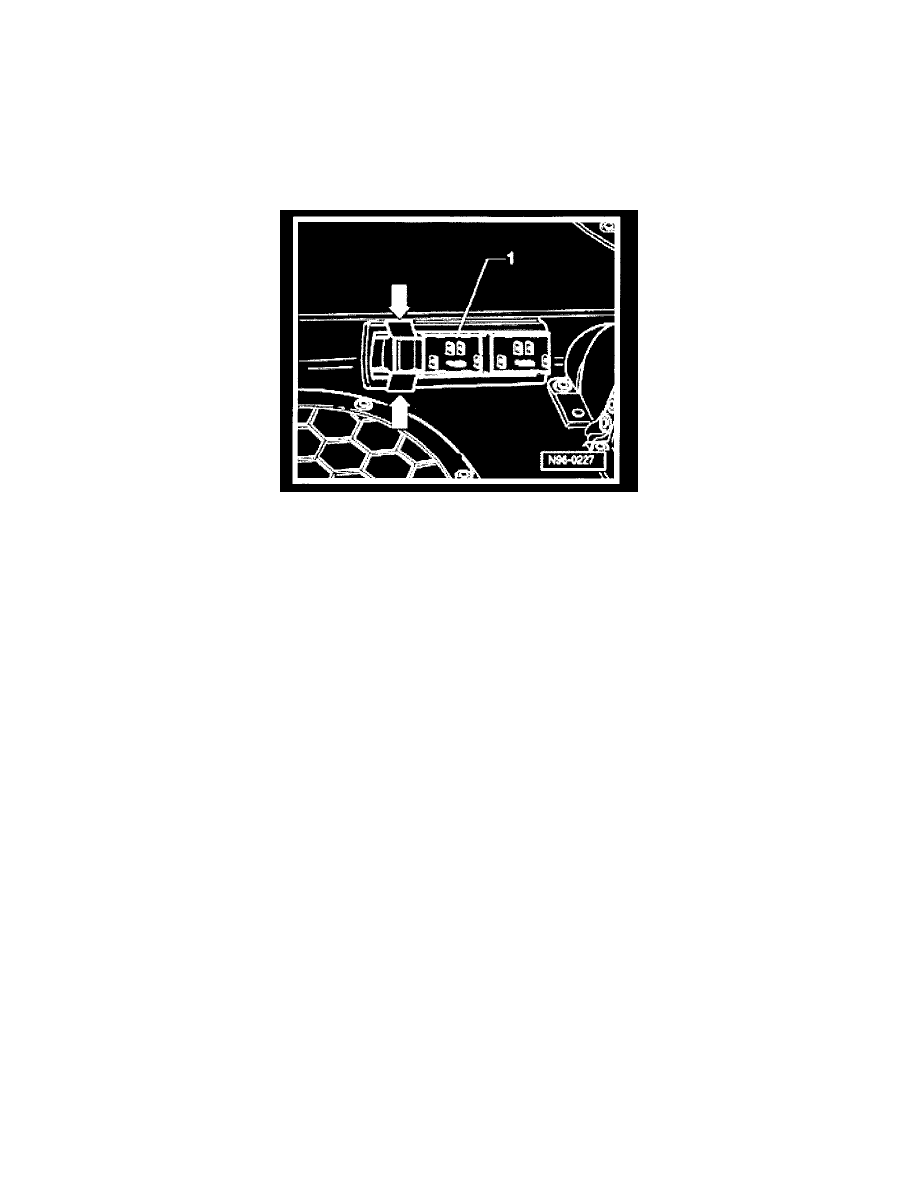 Power Trunk / Liftgate Lock Switch: Service and Repair
Switch for remote/fuel tank door and switch for remote unlock, rear lid, removing and installing
The switches for remote/fuel tank door and remote unlock rear trunk lid, cannot be removed separately. The complete switch unit must be replaced.
Removing
-
Remove door trim.
-
Disconnect electrical connection.
-
Release switch housing -1- by pressing sideways on locking tabs (arrows) and remove from door trim.
Installing
-
Insert switch -1- into door trim and engage.
-
Connect electrical connection.
-
Install door trim.
< PREV PAGE
NEXT PAGE >