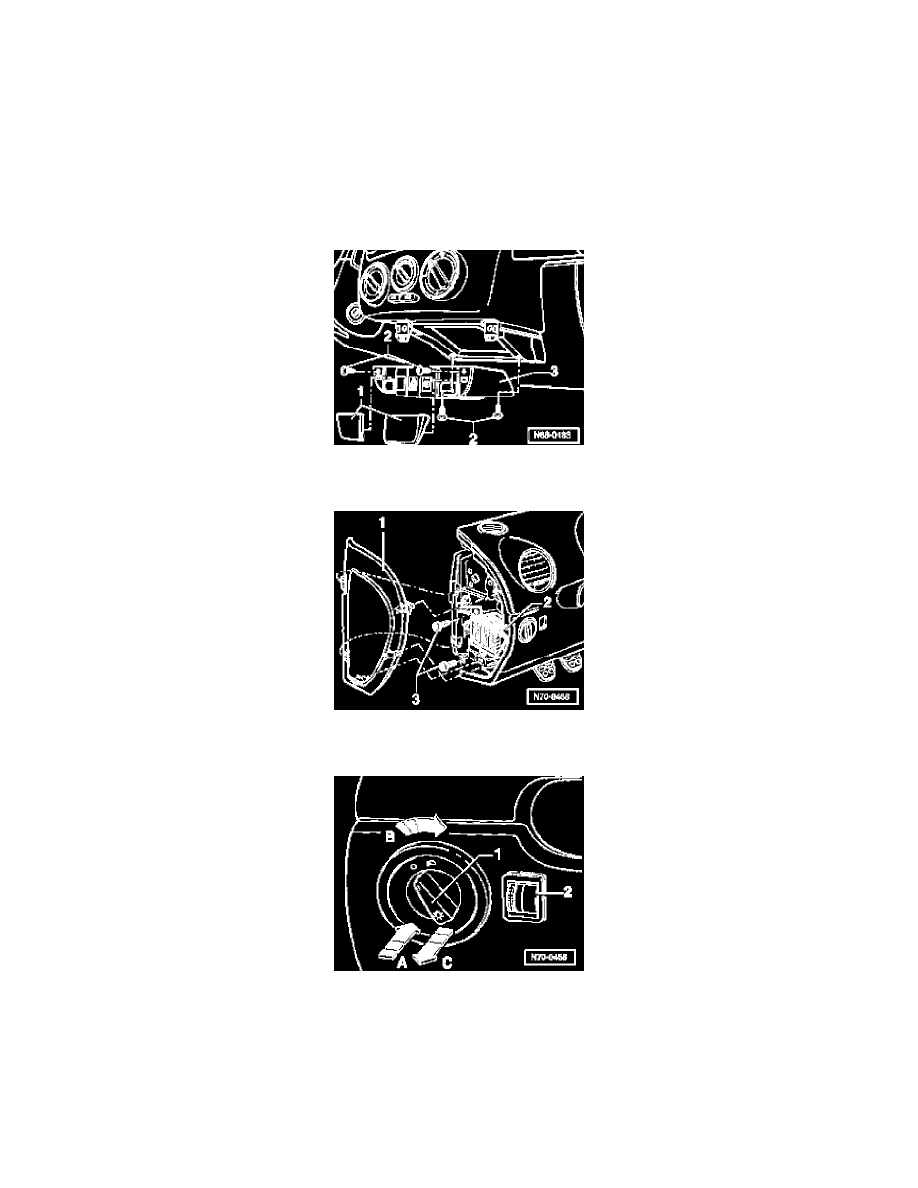 Yaw Rate Sensor: Service and Repair
Sender, Rotation Rate, and Sensor, Transverse Acceleration
Sender for rotation rate -G202- and sensor for transverse acceleration -G200-, removing and installing
Note:  The removal and installation sequence for the sender for rotation rate -G202- and the sensor for transverse acceleration -G200- is identical
except for the mounting bracket for each component.
Removing
-
Request radio code on vehicles with coded radio.
-
Disconnect battery.
-
Pry off cover cap -1- and remove screws -2-.
-
Take switch mounting -3- off bracket.
-
Release cover -1- from rear off instrument panel and pull off.
-
Remove screw -2- and screws -3-.
-
Turn rotary knob -1- of lighting switch to O position.
-
Press rotary knob inward -arrow A- and turn to the right -arrow B-.
-
Disconnect switch out of instrument panel -arrow C- and disconnect connector.
-
Unclip headlight range control switch -2- and disconnect connector.