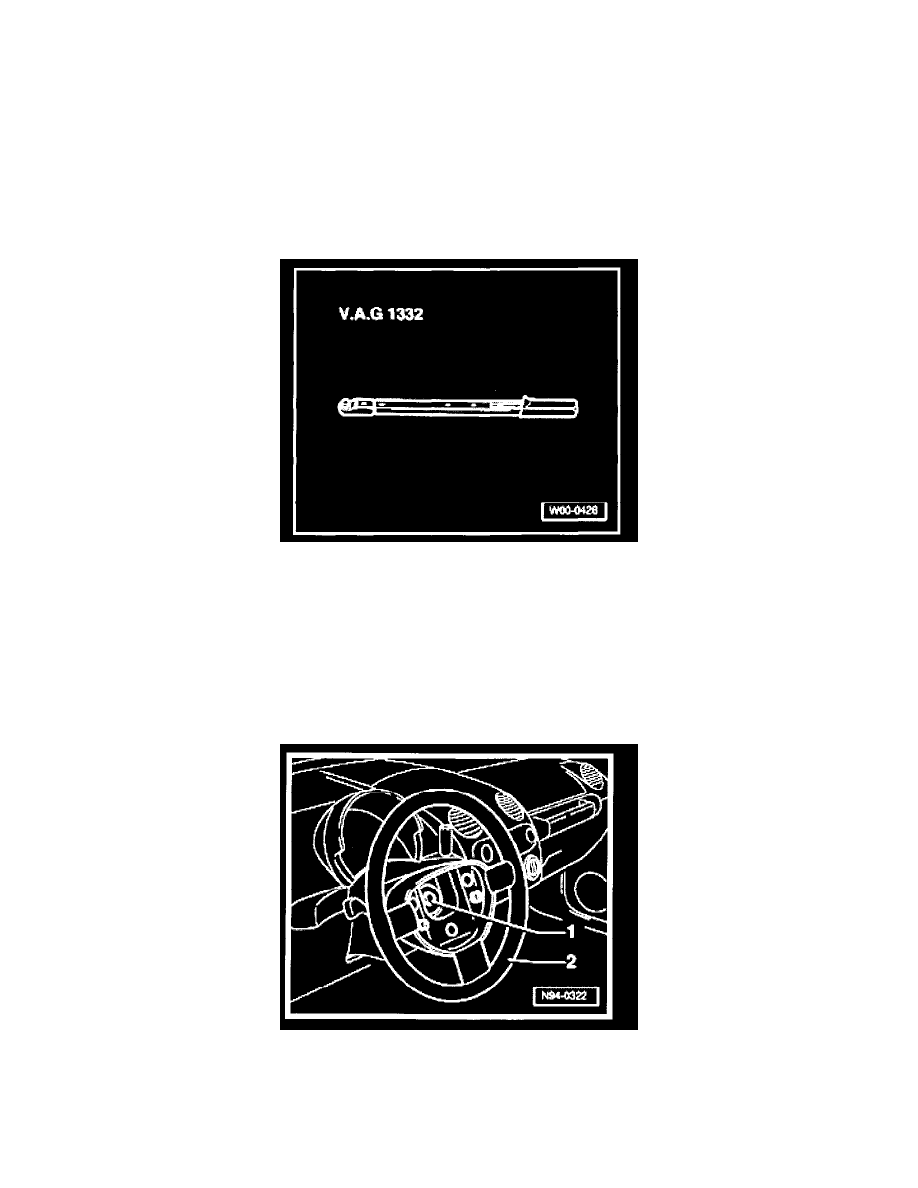 Combination Switch: Service and Repair
Steering column switches, removing and installing
WARNING!
Airbags and related equipment (e.g. steering wheel) must only be disassembled, assembled and repaired by trained VW Service Department
personnel.
-
Before working on any airbag, steering wheel or steering column components, first always disconnect the battery.
-
Make sure that no person is in the vehicle when connecting the battery Ground (GND) strap.
Special tools and equipment
VAG1332 torque wrench (40 - 200 Nm)
CAUTION!
Before working on the electrical system:
-
Determine the correct coding for the anti-theft radio.
-
Disconnect the battery Ground (GND) strap.
-
After reconnecting battery on vehicles with OBD II, set the engine control module readiness code.
Removing
-
Remove driver-side airbag unit.
-
Remove bolt -1-.
Tightening torque: 50 ± 5 Nm (37 ± 3.7 ft.lb)
-
Make one center punch mark on multi-point socket-head bolt -1-.