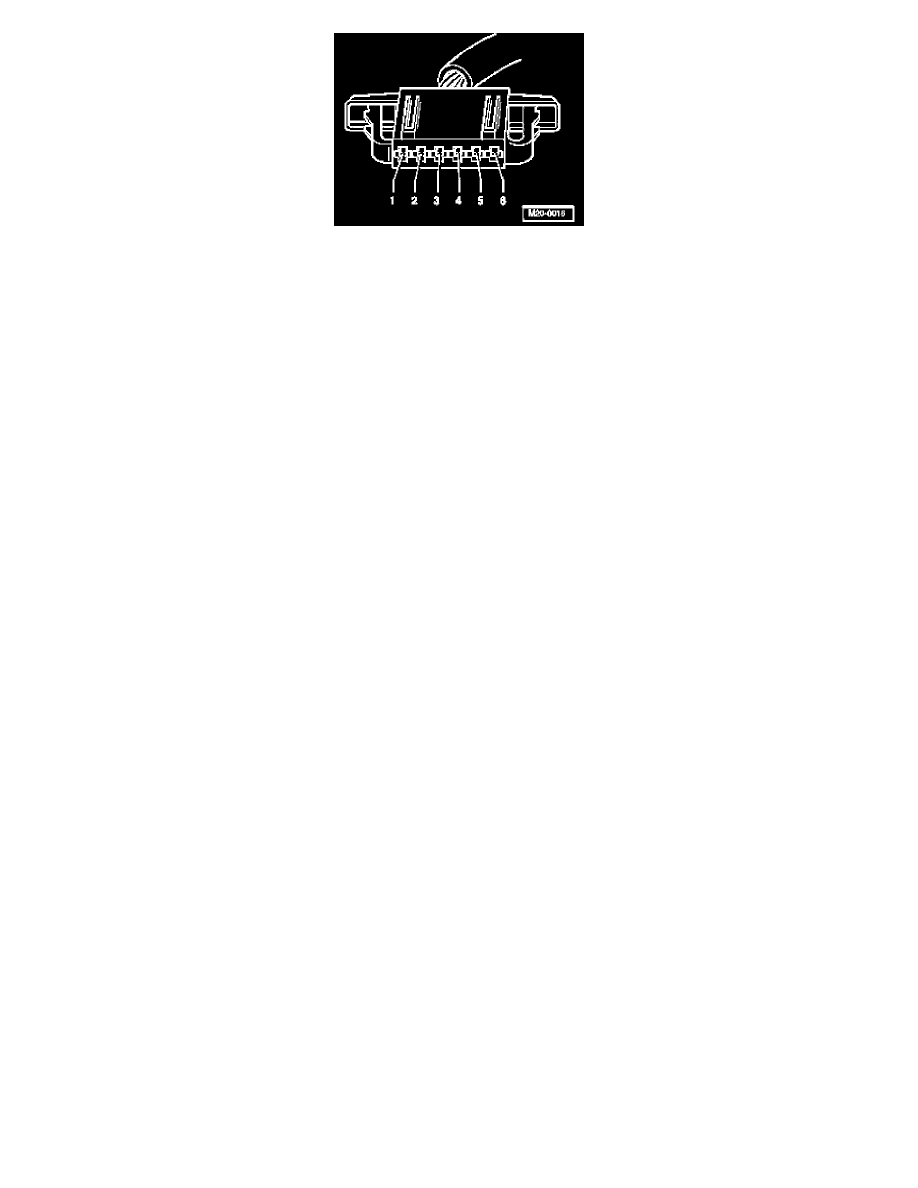 -
Check wiring between test box and connector for open circuit according to wiring diagram.
Contact 1 + socket 72
Contact 2 + socket 73
Contact 3 + socket 36
Contact 4 + socket 35
Contact 5 + socket 33
Contact 6 + socket 34
Wire resistance: max. 1.5 ohms
-
Additionally check wiring for short to battery positive (B+) or Ground (GND).
-
Additionally check wires for short to one another.
If no wiring malfunction is detected:
-
Replace Throttle position sensor.
In vehicles with automatic transmission the transmission control module must also be adapted.
Refer to Powertrain Management; Performing On Board Diagnostics (OBD); Basic setting. initiating.