< PREV PAGE
NEXT PAGE >
New Beetle L4-2.0L (AZG) (2003)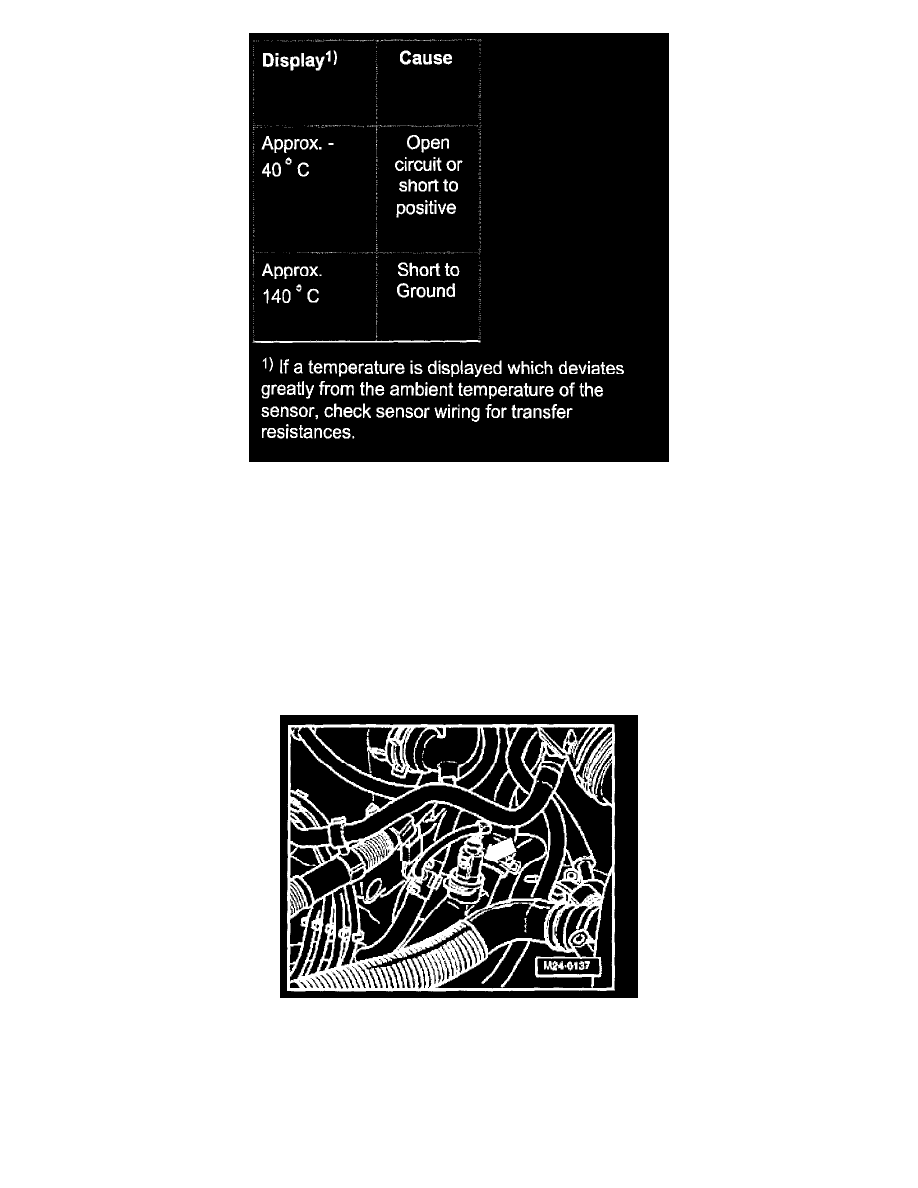 If the specification is obtained:
-
Start engine and run at idling speed. Temperature value must increase uniformly
NOTE:
-
The temperature rises in steps of 1.0 °C.
-
If irregular engine running occurs in certain temperature ranges and the temperature figure does not increase without interruption, the temperature
signal is temporarily interrupted and the sensor must be replaced.
-
Only gold-plated terminals must be used to repair the terminals in the connector for the coolant temperature sensor.
-
Press -> button.
-
Press buttons 0 and 6 for the "End output" function and confirm input with Q button.
Continuation of check when display approx. -40 °C:
-
Disconnect 4 pin connector off Engine Coolant Temperature (ECT) sensor (G62) with coolant temperature gauge sensor (G2) - arrow-.
< PREV PAGE
NEXT PAGE >