< PREV PAGE
NEXT PAGE >
Passat Sedan V6-3.6L (BLV) (2008)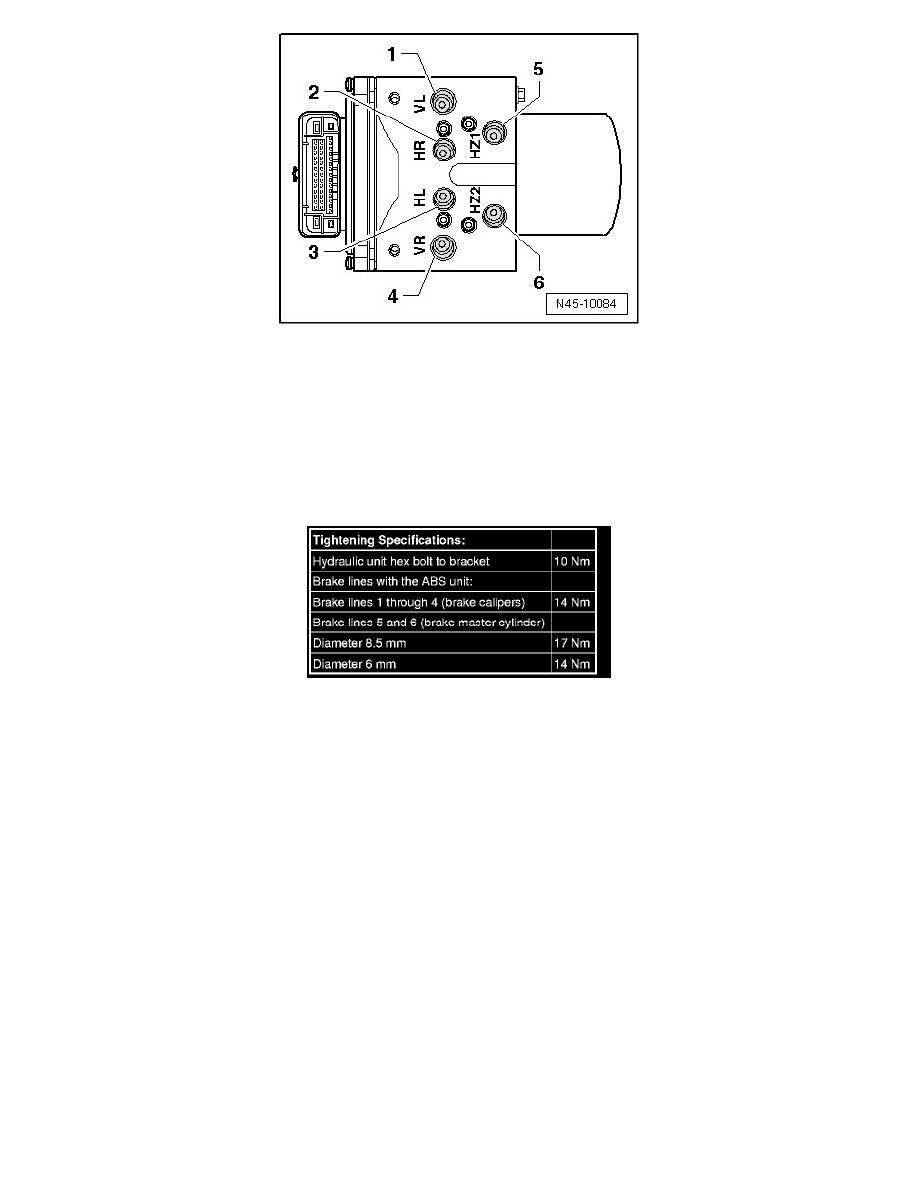 -
Remove (V.A.G 1869/2).
-
Bleed brake system. Refer to => [ Brake System, Bleeding ] See: Brake Bleeding/Service and Repair/Brake System, Bleeding. 
-
Enter radio code.
-
Code the ABS Control Module (J104) with the in guided fault finding.
A steering angle sensor (G85), transverse acceleration sensor (G200), longitudinal acceleration sensor (G251) and brake pressure sensor 1 (G201)
basic setting must be done.
< PREV PAGE
NEXT PAGE >