< PREV PAGE
NEXT PAGE >
Passat Sedan V6-3.6L (BLV) (2008)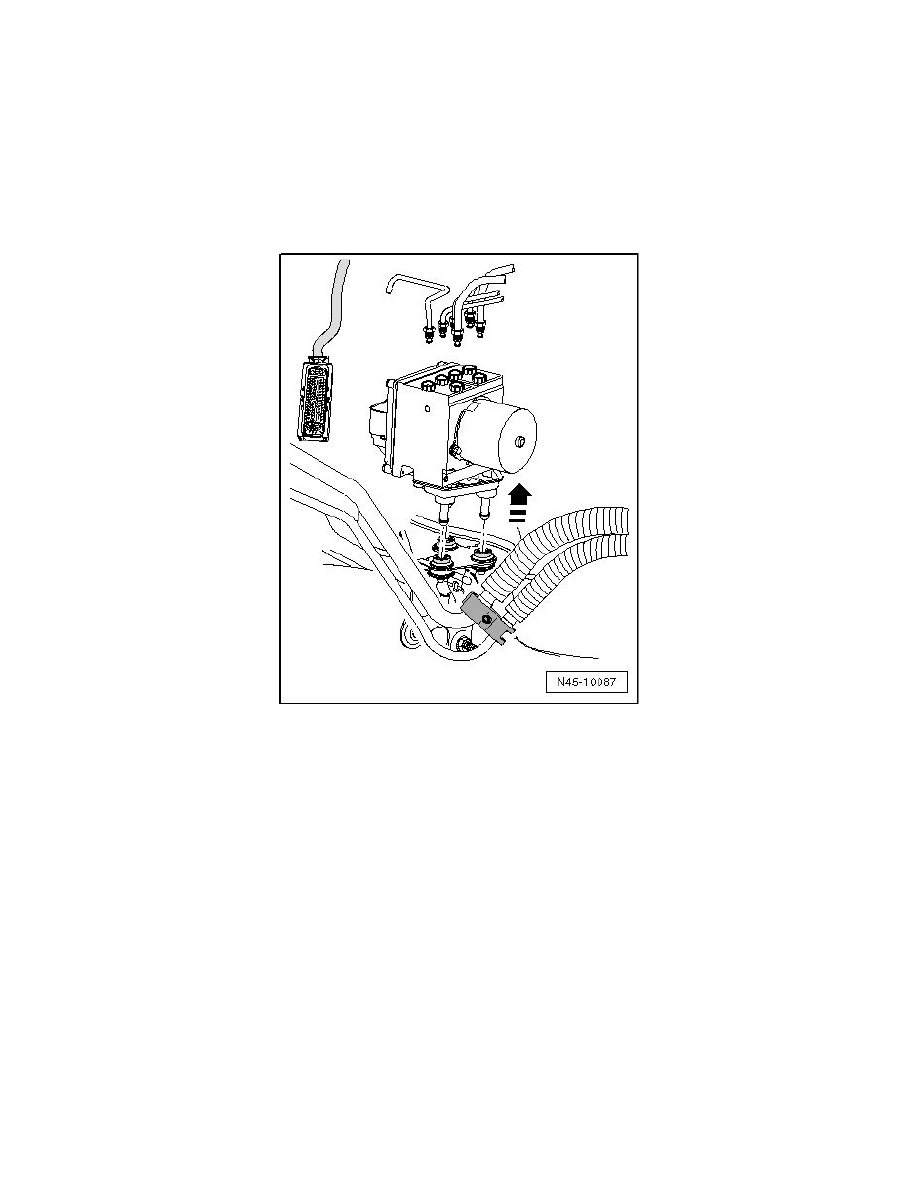 -
Place sufficient lint-free cloths under the control module and hydraulic unit.
Make sure that brake fluid does not come in contact with the terminals.
-
First, mark both brake lines from master cylinder and remove from the hydraulic unit.
-
Plug the brake lines and threaded holes immediately with sealing plugs from the repair kit Part No. 1H0 698 311 A.
-
Mark, unfasten and plug the remaining brake lines (brake calipers). 
-
Lift the hydraulic unit with control module up and out of the dampers -  arrow -.
Installing
‹› Do not remove sealing plugs at new hydraulic unit until the corresponding brake line is about to be installed.
‹› If the sealing plugs are removed too early, brake fluid can escape and unit may not be sufficiently filled or adequately bled.
‹› When installing the hydraulic unit, make sure the damper rubber is not pushed out of the bracket.
-
Installation is in reverse order of removal.
Fastening sequence of brake lines:
< PREV PAGE
NEXT PAGE >