< PREV PAGE
NEXT PAGE >
Passat Sedan V6-3.6L (BLV) (2008)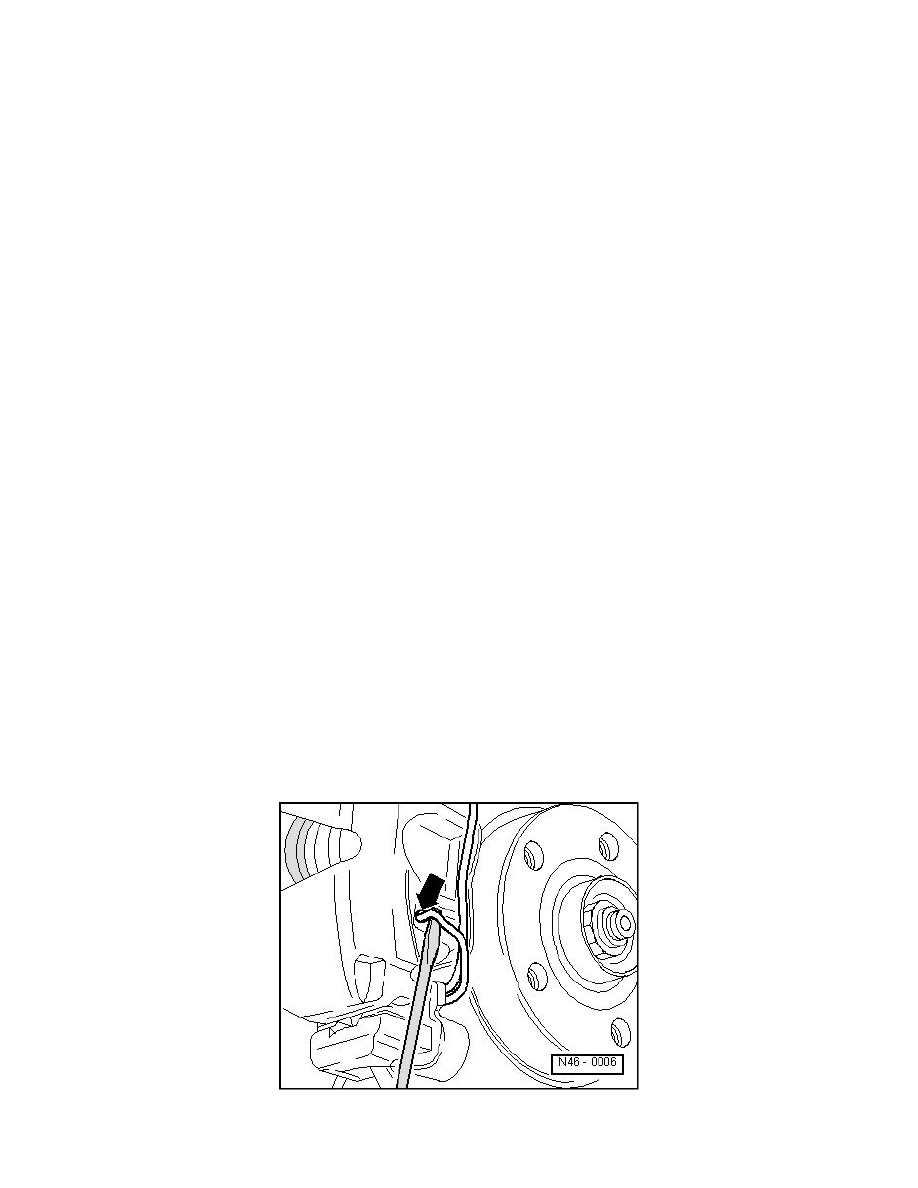 8 - Brake Carrier
‹› Bolt to brake caliper
9 - Seal
‹› Removing and installing, refer to => [ Piston, FNR-G Brake Caliper ] See: Overhaul/Piston, FNR-G Brake Caliper
10 - Pistons
‹› Removing and installing, refer to => [ Piston, FNR-G Brake Caliper ] See: Overhaul/Piston, FNR-G Brake Caliper
‹› Apply thin coat of assembly paste G 052 150 A2 to piston before inserting 
11 - Protective Cap
‹› Removing and installing, refer to => [ Piston, FNR-G Brake Caliper ] See: Overhaul/Piston, FNR-G Brake Caliper
‹› Do not damage when installing piston
Front Brakes, FN 3 Brake Caliper
Front Brakes, FN 3 Brake Caliper
=> [ Brake Pads ] 
=> [ Brake Caliper ] 
Brake Pads
Special tools, testers and auxiliary items required
‹› Torque Wrench (V.A.G 1331)
‹› Piston Resetting Tool (T10145)
Removing
When removing, mark brake pads that will be used again. Install in the same position, otherwise braking effect will be uneven!
-
Remove wheels.
-
Using screwdriver, pry off brake pad retaining spring from brake caliper - arrow - and remove.
-
Separate the connector - 1 - for brake pad wear indicator. 
< PREV PAGE
NEXT PAGE >