< PREV PAGE
NEXT PAGE >
Passat Sedan V6-3.6L (BLV) (2008)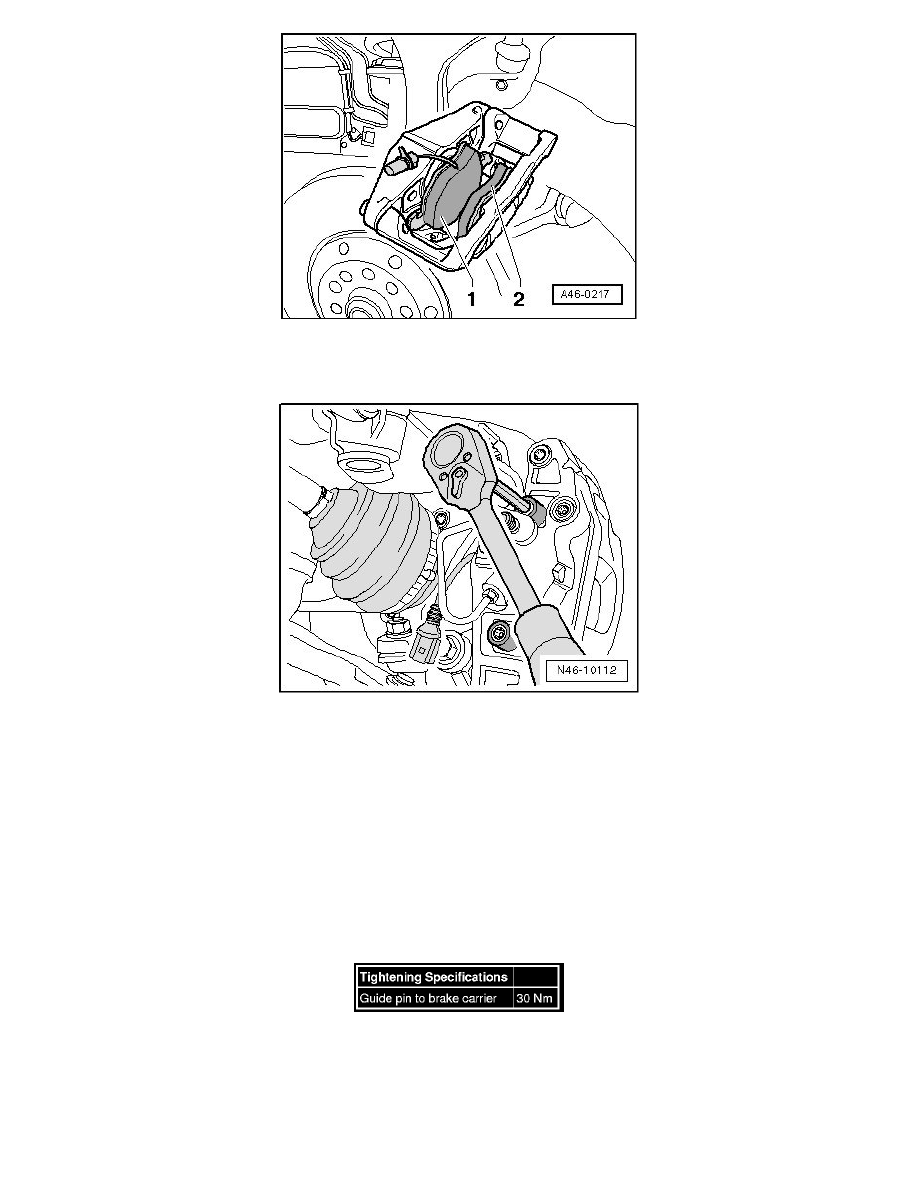 -
Place brake caliper with brake pads on brake carrier.
-
Tighten brake caliper to brake carrier using both guide pins.
-
Install both protective caps.
-
Insert brake caliper retaining spring in brake pad retaining spring and press under brake carrier.
-
Connect brake pad wear indicator connector.
-
Install wheels.
Tightening specification for wheel bolts.
‹› After replacing brake pads, depress brake pedal firmly several times with vehicle stationary so that the brake pads are properly seated in their
normal operating position.
‹› Check brake fluid level after replacing brake pad.
Brake Caliper
Special tools, testers and auxiliary items required
‹› Torque Wrench (V.A.G 1331)
‹› Brake Pedal Actuator (V.A.G 1869/2)
< PREV PAGE
NEXT PAGE >