< PREV PAGE
NEXT PAGE >
Passat Sedan V6-3.6L (BLV) (2008)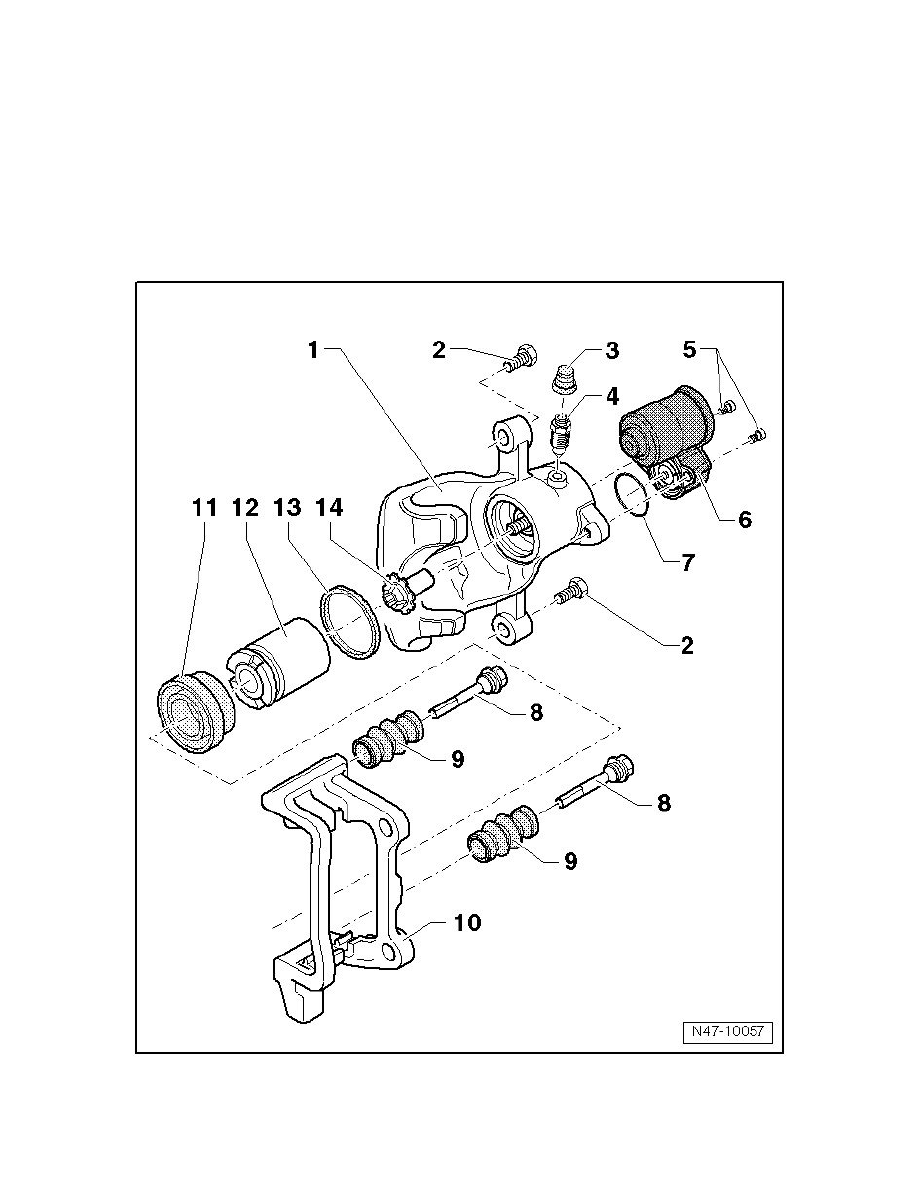 Rear Brake Assembly Overview, CII 38 and CII 41 Brake Calipers
‹› Install complete repair kit when servicing.
‹› Only use mineral spirits to clean brake parts.
‹› New brake calipers are filled with brake fluid and are pre-bled. 
‹› Apply thin coat of assembly paste G 052 150 A2 to brake cylinders, pistons and seals.
‹› In case of repair, brake calipers must always be pre-bled before being installed into vehicle (without brake pads). Refer to => [ Brake Caliper,
Pre-Bleeding ] See: Brake Bleeding/Service and Repair/Brake Caliper, Pre-Bleeding.
1
Brake Caliper
‹› Pre-bleed brake caliper after repairing, refer to => [ Brake Caliper, Pre-Bleeding ] See: Brake Bleeding/Service and Repair/Brake Caliper,
Pre-Bleeding
< PREV PAGE
NEXT PAGE >