< PREV PAGE
NEXT PAGE >
Passat Sedan V6-3.6L (BLV) (2008)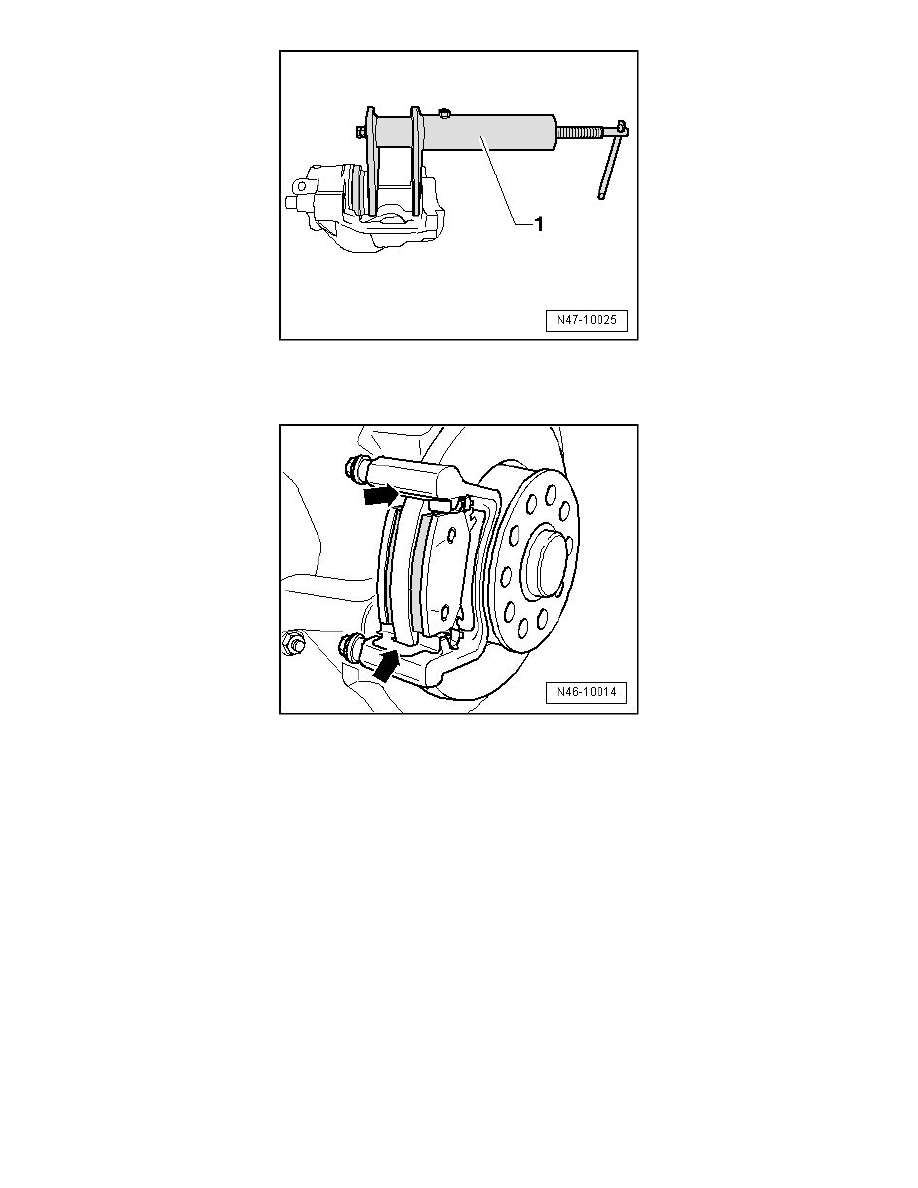 -
 Secure the brake caliper with wire so the weight of caliper does hang from or damage the brake line.
-
Remove brake pads and anti-rattle springs - arrows -. 
Cleaning:
CAUTION!
 Do not blow brake system using compressed air, the dust produced is harmful to health!
-
Thoroughly clean contact surfaces for brake pads at brake carrier, remove corrosion.
-
Clean brake caliper.
Use only appropriate solvents for cleaning brake caliper. 
Installing
-
Insert brake pad retention plates - arrows - and brake pads in brake carrier.
< PREV PAGE
NEXT PAGE >