< PREV PAGE
NEXT PAGE >
Passat Sedan V6-3.6L (BLV) (2008)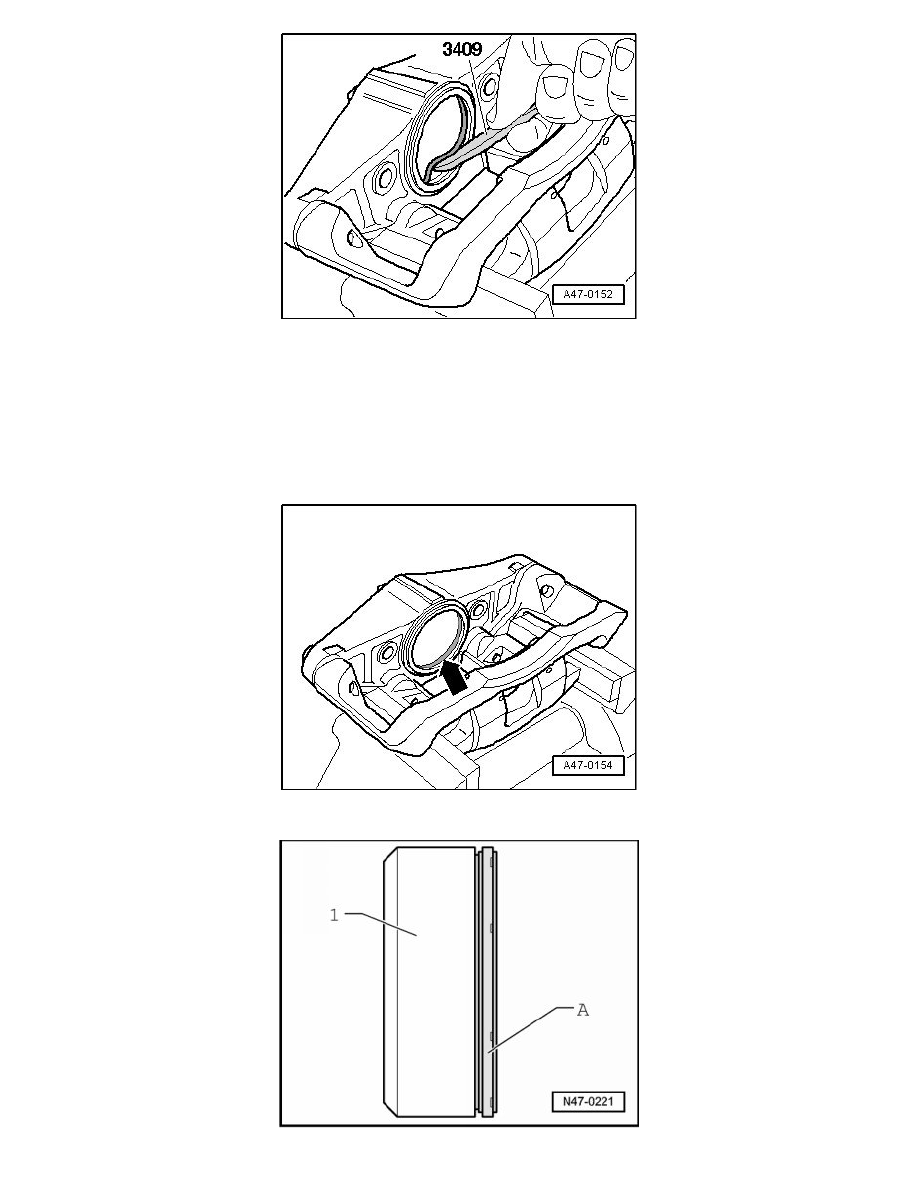 When removing, make sure that surface of cylinder is not damaged. 
Installing
-
The surface of the piston and seal must only be cleaned with mineral spirits and then dried.
-
Thinly coat piston and seal with assembly paste G 052 150 A2 before inserting.
-
Install sealing ring in brake caliper.
-
Insert the protective cap - A - into the assembly tool T 10146/1 - 1 -.
< PREV PAGE
NEXT PAGE >