< PREV PAGE
NEXT PAGE >
Passat Sedan V6-3.6L (BLV) (2008)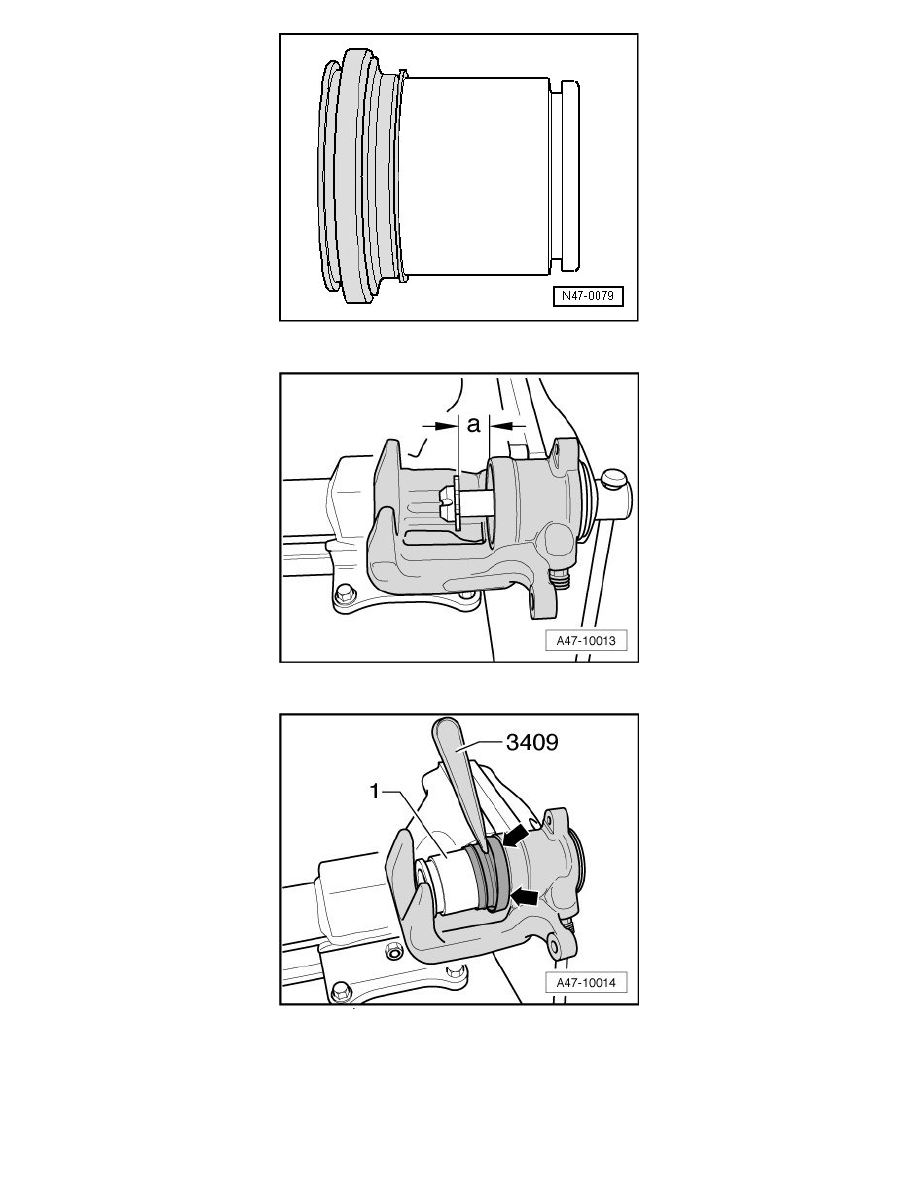 -
Screw the pressure nut so far onto the spindle until the dimension -  a - 15 mm has been achieved.
-
Using the (3409), insert the inner sealing lip of the protective boot into the groove - arrows - in the brake caliper.
-
Push the piston onto the pressure nut, which is only possible in four positions.
-
Carefully press the piston into the brake caliper, moving the piston while doing this.
-
Only press the piston so far into the brake caliper until it contacts the pressure nut.
< PREV PAGE
NEXT PAGE >