< PREV PAGE
NEXT PAGE >
Passat Sedan V6-3.6L (BLV) (2008)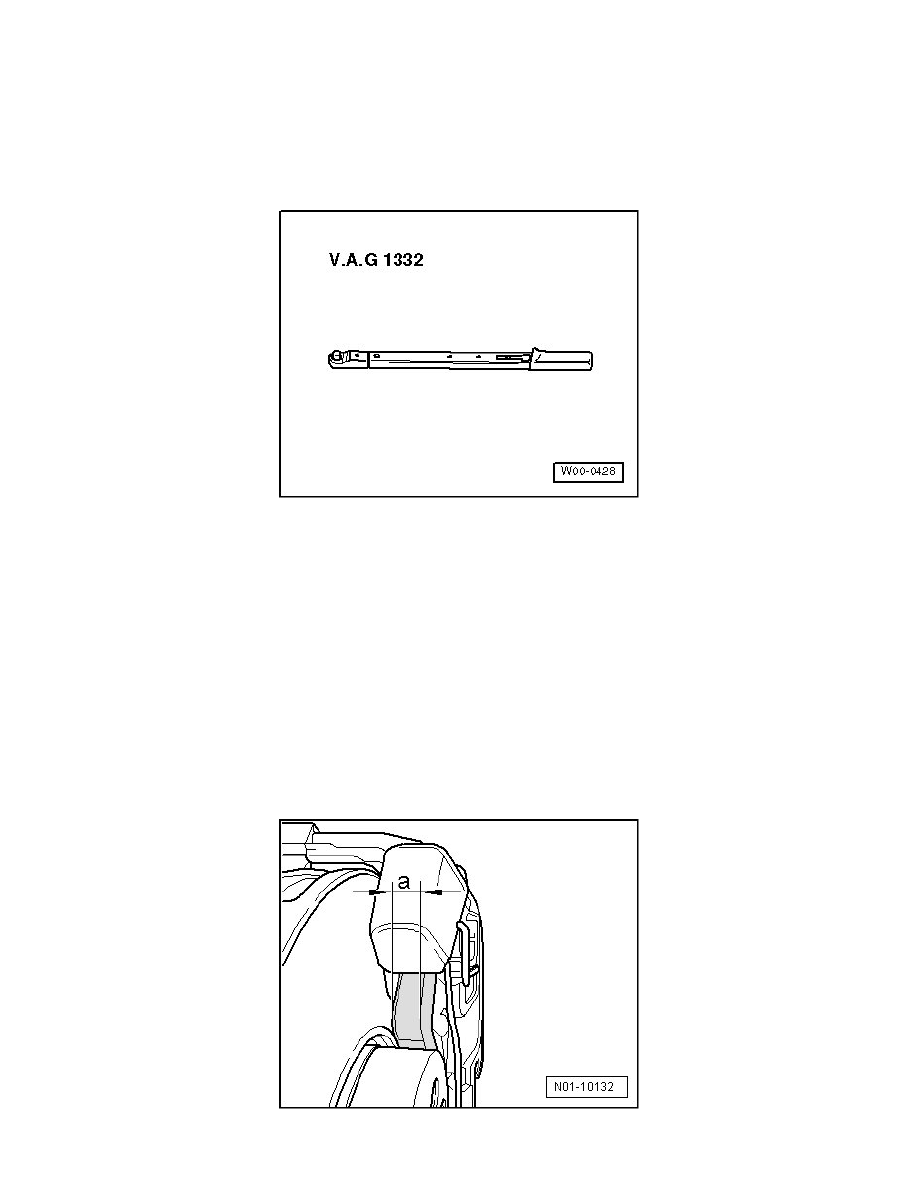 Brake Pad: Procedures
03 - Service Procedures
Front and Rear Brake Pads, Checking Thickness
Special tools, testers and auxiliary items required
‹› Torque Wrench (V.A.G 1332)
‹› Flashlight and mirror
Perform the following work procedure:
The adapter to loosen/tighten the anti-theft wheel bolts is located in the vehicle tool kit. 
Front Disc Brake Pads
-
For better judgment of remaining pad thickness remove the front wheel on the driver's side.
-
Pull off wheel bolt covers if necessary. 
-
Mark installation position of wheel in relation to brake rotor. 
-
Remove wheel lug bolts and remove wheel.
-
Measure thickness of inner and outer brake pad.
a
Pad thickness "without" backing plate
< PREV PAGE
NEXT PAGE >