< PREV PAGE
NEXT PAGE >
Passat Sedan V6-3.6L (BLV) (2008)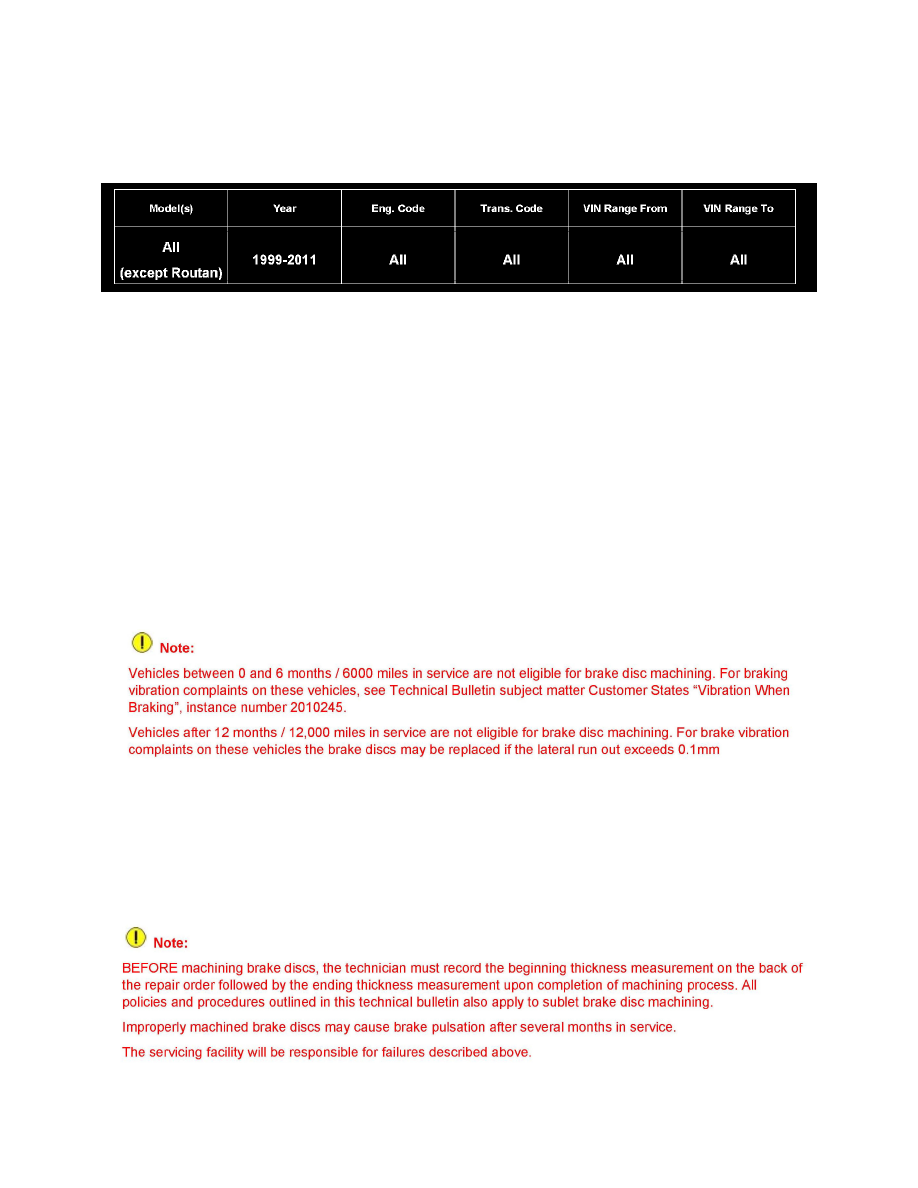 Brake Rotor/Disc: Customer Interest
Brakes -  Vibration/Pulsation Upon Application
46 10 05 
October 25, 2010
2015173 Supersedes T.B. V461002 dated February 17, 2010 to add additional models and 2011 model year applicability.
Vehicle Information
Condition
Brake Disc, Pulsation
When applying brakes at highway speeds the following symptoms may occur:
Brake pedal may pulsate
Vibration may be felt in vehicle body
Steering wheel may shake
Technical Background
For brake vibration / pulsation concerns, brake disc machining is now allowed between 6 months / 6000 miles and 12 months /12,000 miles of the
warranty in service date.
Note
Production Solution
No production change required.
Service
Note:
Procedure:
< PREV PAGE
NEXT PAGE >