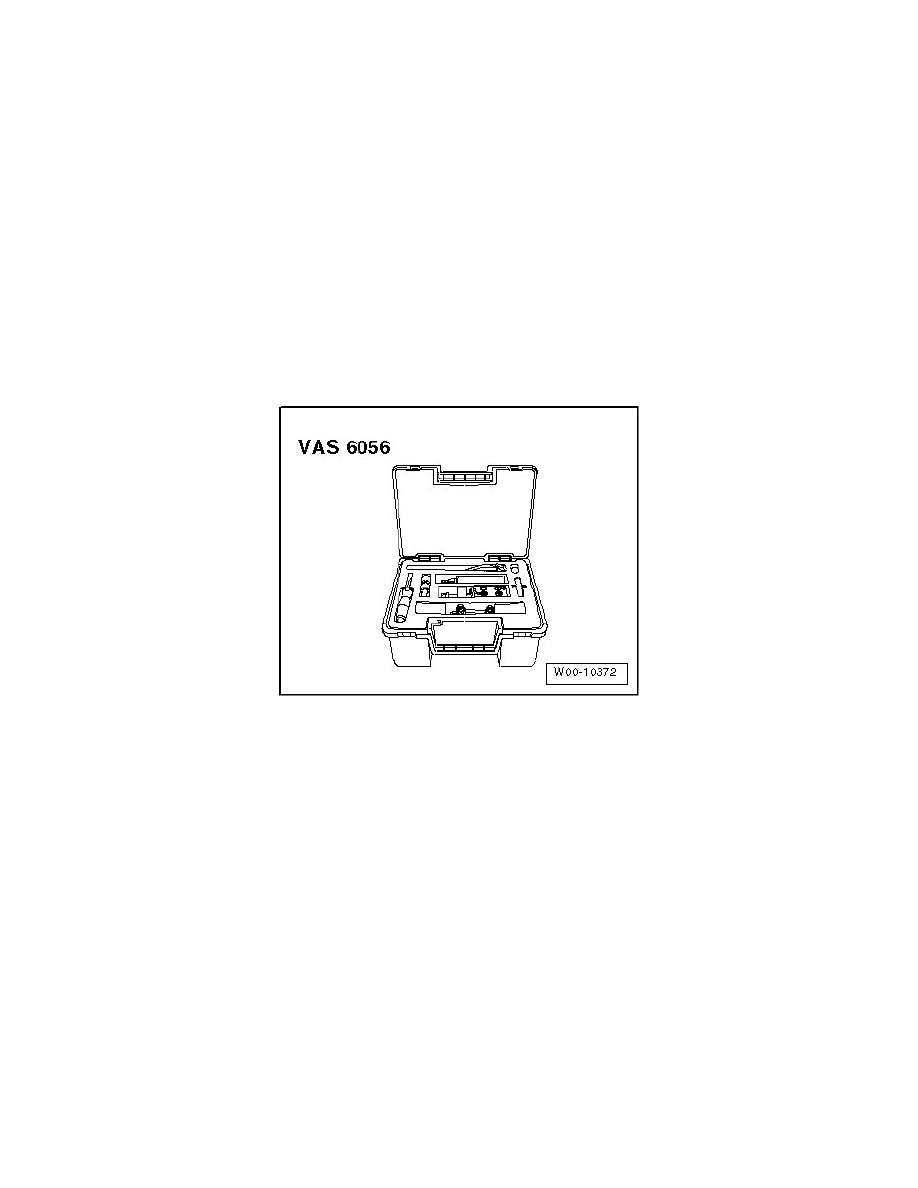 => [ Flaring Tool Overview ] 
=> [ Instructions ] 
Flare brake lines with 5 mm outer diameter using Flaring Tool (VAS 6056) without damaging coating. In this way, brake lines can be inexpensively
partially replaced in certain cases.
Work with brake line kit V.A.G. 1356 is not permitted because of the coating and diameter of black brake lines.
‹› Brake lines must not be bent more than 90°, otherwise they kink or deform causes unacceptable constriction in the line.
‹› Disconnect brake lines preferably at vehicle floor.
‹› Position of intermediate pieces should be selected so that they cannot rub against moving parts.
‹› Do not lubricate spindle, clean only with mineral spirits.
Special tools, testers and auxiliary items required
‹› Flaring Tool (VAS 6056)
‹› Brake Filler/Bleeder Unit (VAS 5234)
Listing of individual tools: